by Katy Purviance on 10/29/07 @ 07:45:21 pm
Categories:
Class Notes
,
Observations
| 746 words | 1264 views
Professor Phil Waite, Landscape Architecture at WSU, formerly professor here at the University of Idaho, told us how he fought "tooth and nail!" to get us students the campus amenities with which other campuses nationwide seem so rife. He helped get us the Commons, yes, but we are still without widespread benches and water fountains and phones; our campus still retains the designs of its car-centric past. Sigh.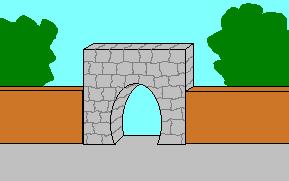 The idea of "campus," Phil explained, comes from the campo in Sienna, Italy, which is a beautiful place which I aspire to return to one day so that I may again inspect Saint Catherine's head and figure out once and for all if it is wax or if it is really gross. I demand an answer. But I digress. Originally, "campus" meant the grounds, then it meant the buildings and the spaces between the buildings as well as the grounds. The etymology has evolved such that the word now primarily concerns universities, but may also now be found used to describe corporate wonderlands, building parks, medical centers, civil centers (e.g., the Mall in DC), recreational venues (e.g., Disneyland), entertainment parks, and some retail parks.

Since campuses teach us so much, Phil proposes that campus should either reflect urban issues or light the way for the rest of society. Campuses have taught us about the importance of:
1. the use of landscape and the importance of the space between buildings.
2. continuity and coherence in architecture
3. having a recognizable entrance
4. having identifiable centers
5. having clear edges
6. being orientated towards the pedestrian
7. having positive exterior spaces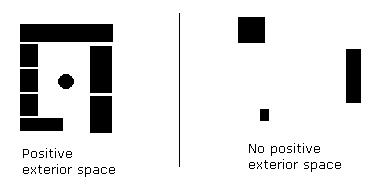 A few thoughts:
1. Phil made an observation: the big box stores are dead, and in their wake are rising up a new curiosity called the "lifestyle center."
Good God. I thought the 90's were over. Let's call it what it is. It is a playground for people with a disposable income. There exist about ten of these back home. One store (and I mention this as an example) is called, no joke, "Barbeques Galore." Imagine. An entire store, poised like an island in the vast parking lot sea, dedicated to the purveyance of barbeques and nothing but. With all the new suburban developments, there's certainly a market, but for how long? And that name. Barbeques Galore? Did they hold a name-the-store contest at a local elementary school? What's next? Lots O' Leafblowers? Give me a break.
2. There are two key concepts in regard to the campus.
One is that a campus is more than just buildings or the grounds  it represents the whole that is greater than the sum of its parts. Key concept number two is the idea that the campus represents an "ideal community" in that in its singleness of purpose and peopled with those devoted to high ideals for the good of society, the campus becomes the model and antidote for society. Indeed, it is a microcosm of society: we may learn our lessons from a campus and apply them to society.
3. Are campuses really the model for how society should be?
I for one love school and have often thought it the perfect alternative to "the real world", but one of my classmates raised an interesting point: if the campus is a model for society, then what about houses? What about, for that matter, all of the things that society at large has that we in our utopian campus-orientated lifestyles do not? He might have a point, but I, so won over by the merits of the campus way-of-life, am hard pressed to notice what, specifically, is missing from my life as an academic. Perhaps he is referring to the lack of people over 22 in the laundry rooms. Or maybe he is alluding to the dearth of naturally-flavored energy drinks that costs less than a dollar fifty. I don't know. I think every place should be arranged as a campus. The campuses would be small and themed: the math majors could live in one campus, the English Lit majors in another. They could design and fly their own flags, like sovereign nations. There would be campfires every night and singing and lots of bonding, like The Lord of the Flies but not so adolescent or freaky. They could all be linked by underground tunnels for trade purposes. You may say I'm a dreamer, but I'm not the only one. I hope someday you'll join us and the world will be as one.

Send Feedback
|
Permalink