by Katy Purviance on 11/01/07 @ 08:20:07 pm
Categories:
Class Notes
| 743 words | 1313 views
While I enjoy plants for many reasons, I do not think about them very often, and so I was glad for Professor Gary Austin, Professor of Landscape Architecture's lecture on the historic trends in landscape architecture. One reason for paying attention to the trends of the past, Gary pointed out, was not just for the purposes of avoiding past mistakes, but also that when you present some wild and crazy idea to a client, you can point to the past to show that your idea does indeed have precedence, for alas, there are a great many people out there who are terrified of being the first kid on their block to have (fill in the blank).
As Gary pointed out, there are three different perspectives one may take when looking at the historic trends in landscape architecture, or, indeed, almost anything. They are:
1. Looking at trends as a social historian,
2. Looking at trends in regard to how they make place, and
3. Looking at the holistic view in order to gain an appreciation for environmental change over long periods of time.
We can learn a lot about a culture by studying their architecture, landscape and otherwise. All of the landscapes Gary showed us were idealized landscapes whose purpose was to showcase the area's cultural values. All of the plants planted in ancient Egypt, for example, were utilitarian, used for food, medicine, or fragrances. Islamic gardens, on the other hand, always contain a four-square garden to represent Paradise from which, it is said, flow four rivers. To appreciate a Chinese garden, on the other other hand, one had to be educated; it was a place where one would go to write poetry, to paint, to be inspired and to leave inspiration for others. In Japanese gardens, on the other other other hand, were made to look natural as opposed to "designed," even though absolutely everything, every angle of every tree even, was designed.
1. The Greeks believed that buildings should fit their landscapes.
We got our democracy thing from the Greeks so why couldn't we also adopt their thoughts about building-landscape fitness? That makes sense, right? I mean, last time I checked, synthesis was a good idea. And yet most of our contemporary architecture is more about the egotism of the architect who would rather have his building shout "Look at me!!!" than have it actually engage in the surrounding environs. My theory regarding this mentality arises, obviously, from the rampant individualism on which our country was built, but what I have yet to figure out is the reason why we as Americans have never really been able to get beyond this mindset which, really, is the same mindset as a two-year-old. They teach you in kindergarten to get along with others but the rest of the system does little if anything to encourage this ideal. What a shame.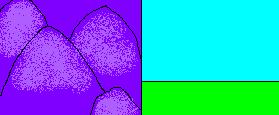 2. The lay of the land determines everything else.
From the chapter in the book one can see that it is the topography, the climate, the access to water or lack thereof which determine not only how a civilization uses the land, but also, more interestingly, how the civilization itself develops its settlement patterns as well as its system of economics, government, indeed, their very ideas regarding the nature of life. The tight spaces of Greece influenced the rise of democracy; the open plains of Italy spurred their networks of roads and aqueducts; France, even more open than Italy (which, by comparison, may be considered hilly) allowed for vast gardens.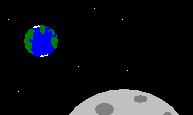 3. Sometimes you gotta step back to see the big picture.
It wasn't really until Neil Armstrong stepped on the moon and everyone got to see the Earth from a new perspective that people began to realize that the planet was something both beautiful and fragile. People began to be concerned with taking care of the Earth and these new ideas spread to architecture and landscape architecture. Ian McHarg demanded that these professionals "design with nature." Other landscape architects began to collect information about land in order to systematically uncover the interactions, relationships, and patterns of natural phenomena, water flow, soil development, and plant/animal lacation. Land use was seen in a new light and McHarg "argued that the Judaic-Christian philosophy of multiplying and subduing the earth has deleterious effects for the environment. [He] found hope in Native American and Asian religious beliefs and worldviews that stressed harmony with nature rather than dominance." [page 8-10]
Send Feedback
|
Permalink