by Katy Purviance on 02/15/08 @ 10:40:47 am
Categories:
News
| 259 words | 1180 views
I just started my first internship at a green development consulting company called Gaia Development.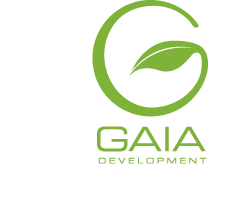 Gaia Development is a full-service design and consulting firm, specializing in sustainable real estate development. Our experience with over 5 million square feet of project development allows us to quickly become a value-added member of your team. We will work with your architects and contractors to ensure that your building meets the criteria you're looking for in a green building.

From solar panels to drought-tolerant landscaping, Gaia Development is dedicated to helping you achieve the highest level of Leadership in Energy and Environmental Design (LEED®) criteria, increase employee satisfaction, and lower your monthly energy bills. We will help you identify and implement the most cost-effective green building strategies, and our professional network of contacts can provide you with access to industry leaders in virtually every aspect of sustainable development.
With over thirty projects going on – and 200 about to come in over the summer – they needed someone part time help them stay organized. That's where I come in.
So far I've perused their numerous research clippings and product information so that I can classify them into the different LEED credits – like Recycled Content, Onsite Renewable Energy, or Daylight & Views.
Gaia also has the LEED Reference Manuals and Study Guides so that I can study for the exam.
My goal is to become LEED accredited before I start grad school this fall so that I can get my next internship as soon as I move to wherever it is I'm moving too.
Send Feedback
|
Permalink