by Katy Purviance on 03/28/08 @ 08:42:11 pm
Categories:
Events
| 297 words | 1456 views
Last night I went with my sister and my boyfriend to the AIA 2x8 exhibit at the Pacific Design Center in West Hollywood. If you've never been to West Hollywood before, it was way too West Hollywood for us.
PODS was one of the major sponsors, so the 32 banners of student work were strung up inside of 16 PODS. That's one POD per LA architecture school.
Here's me checking out somebody else's work.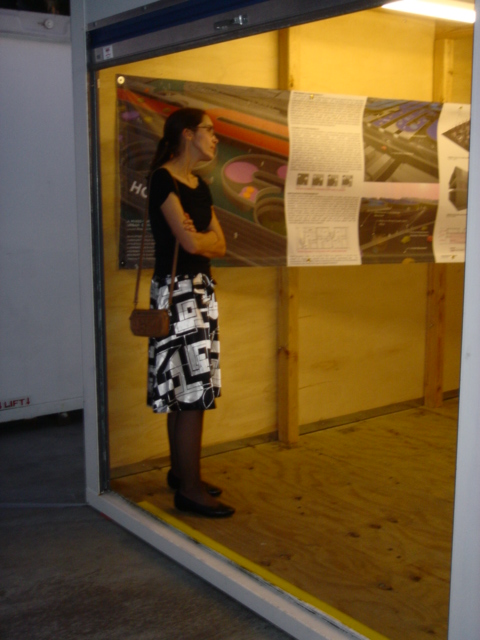 My mom called me up – somehow she got lost – to ask for the address on Melrose Avenue. I told her, "An address won't do you any good. Just look for the ginormous green building and the huge blue building right next to it!"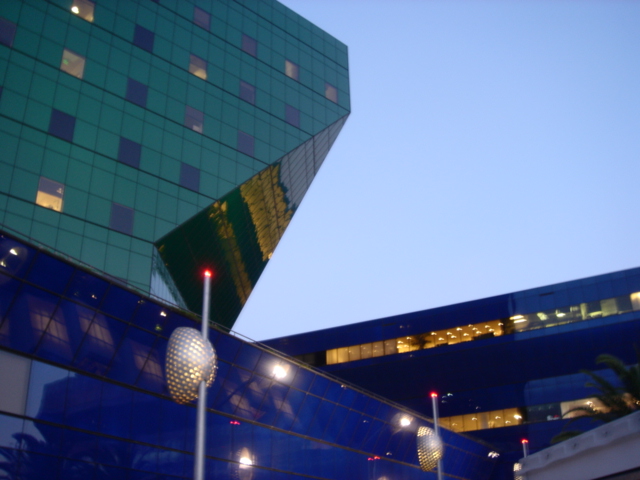 She showed up with one of my other sister, and my uncle came along too.
Here's my uncle, me, and my boyfriend.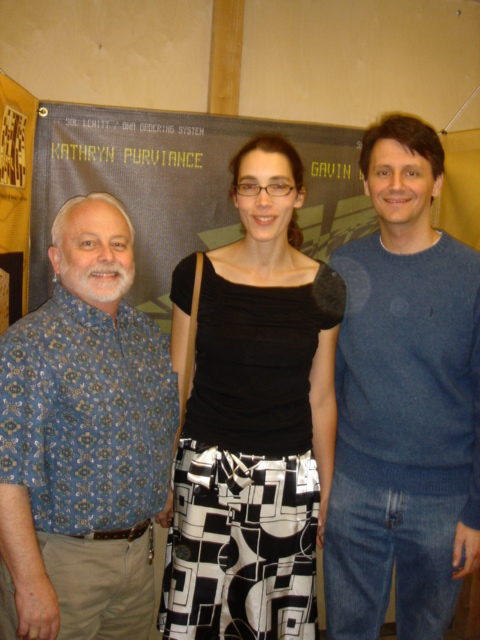 Here are my sisters.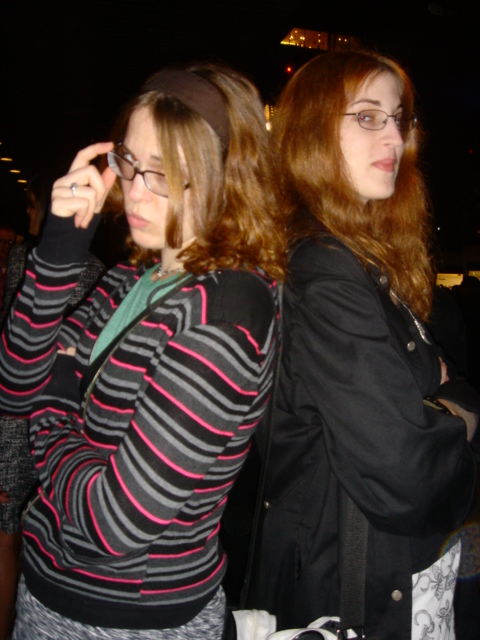 My favorite part of the evening (aside from hearing my name announced) was the paradigm shift. For the past year, members of my family have been telling me that they doesn't understand why I would give up a "good job" to go be an architect.
I think this exhibit (and my Harvard acceptance) showed them that not only am I serious about this architecture thing, but that I'm good at it. I have promise.
While we were standing my my POD, an architect came up to me and told me that I have what it takes. My uncle couldn't contain himself: "Tell him where you've been accepted!"
The architect gave me his card and told me he'd like to stay in touch.
Here's me in front of my name…with my eyes closed. That's part of my banner to the left.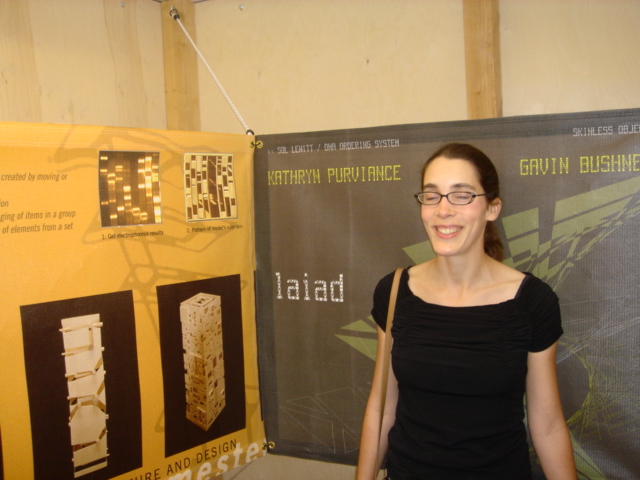 Here's the left side of my banner…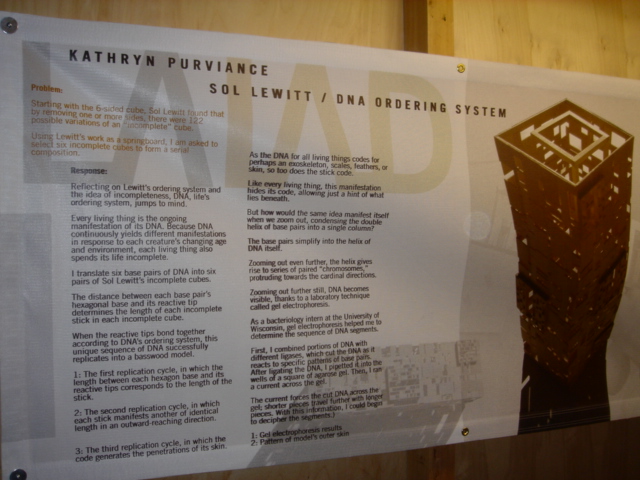 And here's the rest of it.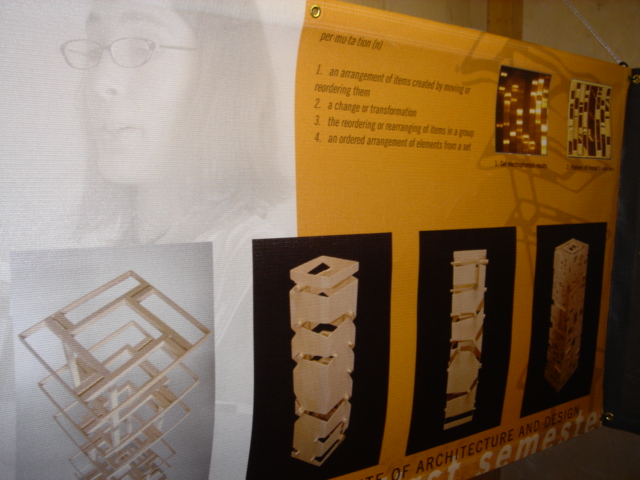 Send Feedback
|
Permalink