by Katy Purviance on 06/03/08 @ 08:30:31 pm
Categories:
My Travels
| 218 words | 3810 views
My boyfriend and I went to San Diego for Memorial Day weekend. I have pictures to show you. I also realized that I had to create a new category: "My Travels."
Today we're going to take a look at the San Diego Mission.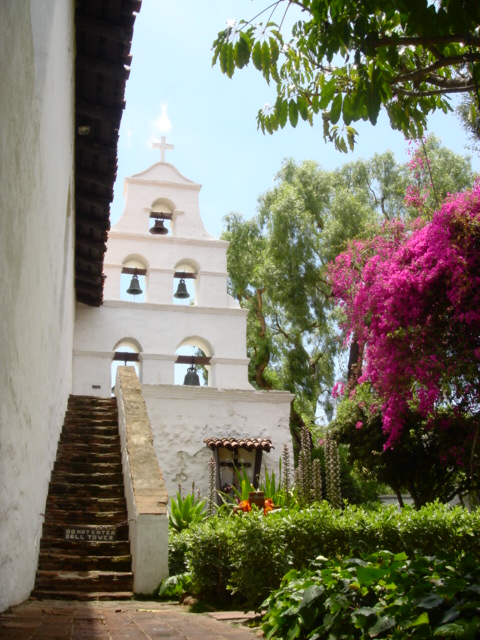 This is a special place to me; it was the first church I ever entered at a ripe old 11 years of age. I remember my mom yelling at me for running around, excited over all the stuff to look at. And boy did I get it when discovered the holy water and stuck my whole hand in it. My family is not Catholic and has been staunchly so since we were kicked out of France in the mid-1700's. But 12 years after plunging my hand into the holy water, I ended up converting. (My mom didn't like that either.)
If you can make out the little font by the door on the left side of the church, that's where I essentially baptised myself.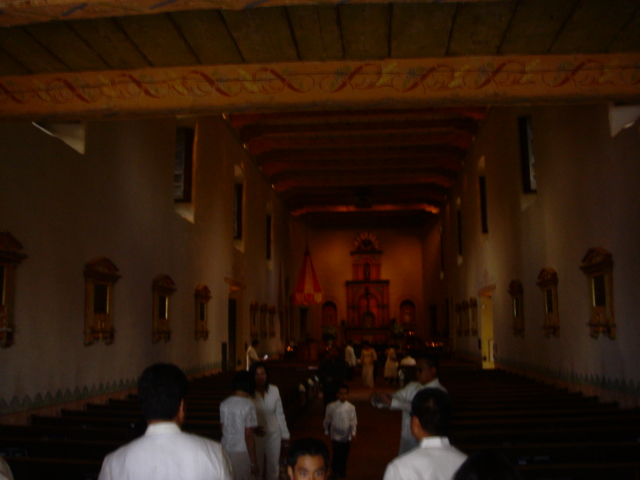 This is some kind of palm in the courtyard. Is there such a thing as a Birds of Paradise palm? Because that's what it looks like.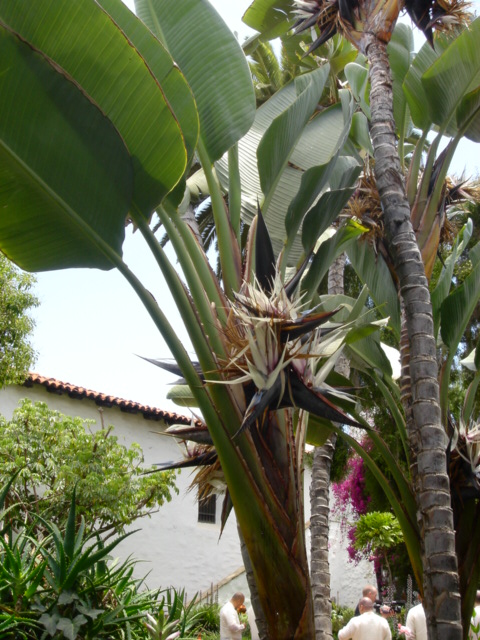 I love covered walkways (I don't think it technically qualifies as a portico).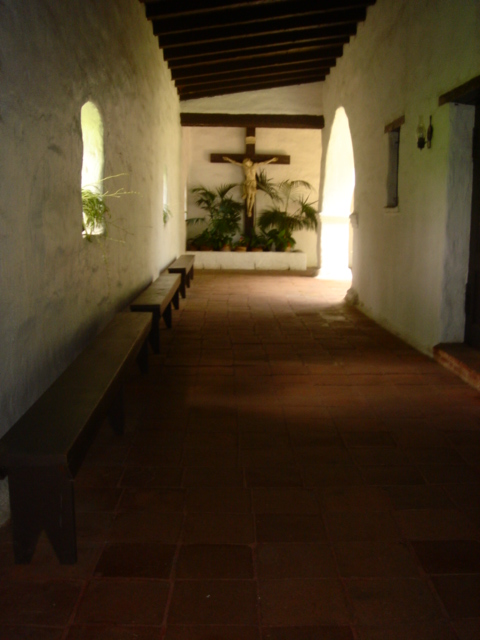 Stay tuned for Part II when we take a look at Balboa Park.
Send Feedback
|
Permalink