by Katy Purviance on 07/31/10 @ 01:56:04 pm
Categories:
Architects
,
Green Design
| 571 words | 2543 views
I met architect Quentin Dart Parker at Dwell on Design. He was showcasing his DOMO VITAE home. He had a cool model, plus plans and elevations. I thought you would want to learn more about him and his work.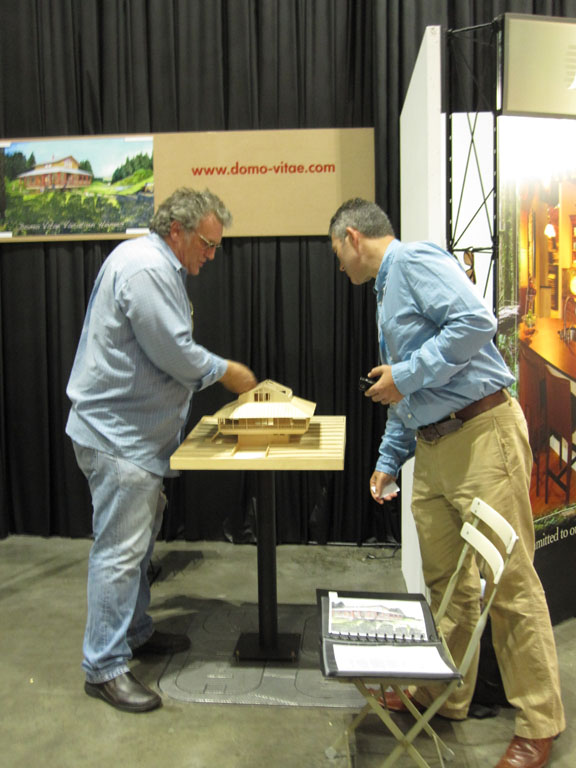 What is a modern vacation home?
We have designed a unique, custom floor plan with loft-style layout, to accommodate eight for informal holiday congregations, as an escape from the ordinary retreat- both efficient, and spacious at the same time. Two loft bedrooms overlook the great room below, with exposed 25 ft. high open beamed ceilings, highly insulated walls and other exquisite luxury amenities. No expense is spared in the finish selection and use of FSC cert., green LEED building products. The Domo Vitae Home is a highly efficient, cozy, cabin-retreat that is both modern and traditional.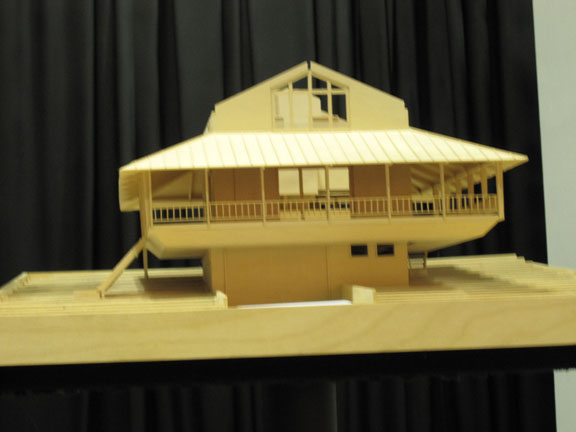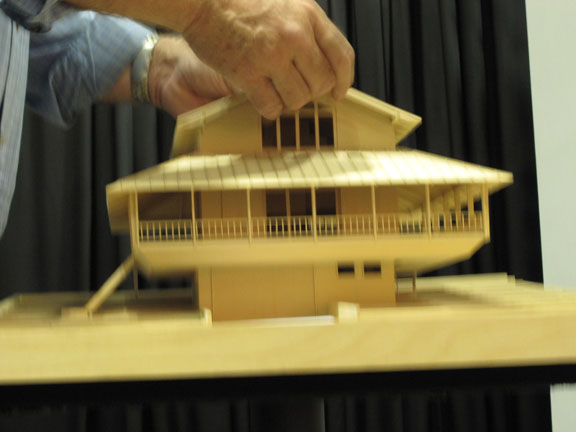 What is special about the Domo Vitae design?
The concept is a spacious, loft-style layout with two large, second floor bedrooms. In temperate climates, the wood-burning fireplace, centrally located on the lower floor, heats the air space with both radiant and conductive application. The re-circulating, silent ceiling fan draws the rising hot air from the highest point in the ceiling plenum and redistributes it to the lower level. The main radiant heat flooring system is zone activated, and keeps the room temperature cozy without drying out the air.

Domo Vitae is a state-of-the-art, high-tech living accommodation, yet simple, efficient and dramatic in layout. The fourteen foot wide PV layered roof surrounds a covered porch. This serves as additional living space during the temperate months, and buffers winter climates by keeping snow, wind and rain at a comfortable distance from the house perimeter with generous, three foot roof overhangs. In tropical settings great cross-ventilation and conductive air distribution keeps the loft interior shaded and cool. Optional Murphy-style queen-size beds offer overflow porch sleeping accommodations doubling the capacity to eight.

The Domo Vitae design is ideal for storing recreational vehicles safely in the spacious, 30 Ft L x 30 Ft. W x 10 ft. H basement garage. That's room for a 16 ft. day-sailer/trailer, a double snowmobile/trailer, two dirt bikes and two full size cars, or any combination thereof. This space can be converted (future expansion) with a third, full mezzanine level bedroom/bath/walk-in closet- and still have room for two cars and a tow trailer. Alternately, the basement can be constructed in shallow water as boat and rec vehicle docks with stair adjusted access to the porch above. On the upper level the pocket, sliding door openings on the main floor have barn-style, secure solid wood exterior doors for board-up security. The two porch access stairways to the porch can be locked, (draw bridge style, vertically) to discourage unwanted intrusion off-season.

Domo Vitae is unique because of the innovative structural footing design and the floor plan ability to adapt to many site conditions: Whether upslope to access, down slope, -or side slope, the square layout and large, cantilevered porch and primary exposure can be rotated 90º in any direction to meet specific site needs. With financing ,the panelized component manufacturing facility can be built at foreign locations to engage the local workforce. It is as simple in construction as building a unitized dog shed. Assembly and finish component installation takes no more that 3 months from start to completion on unprepared sites.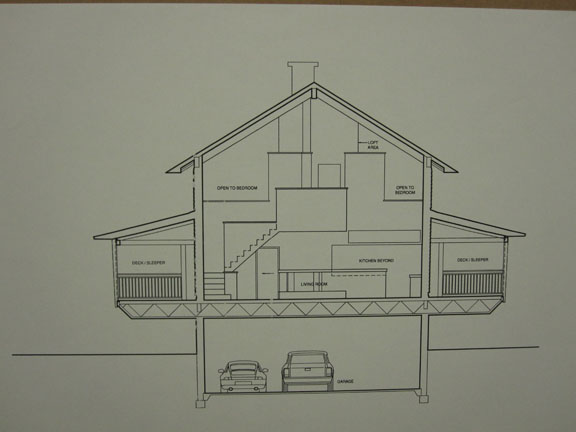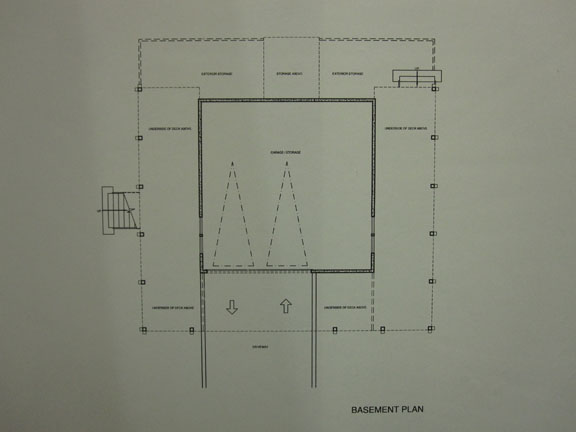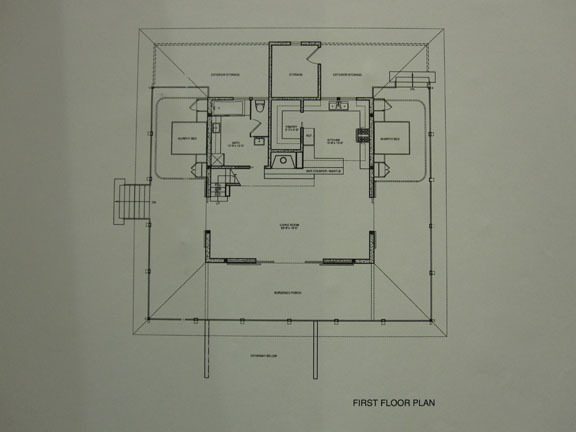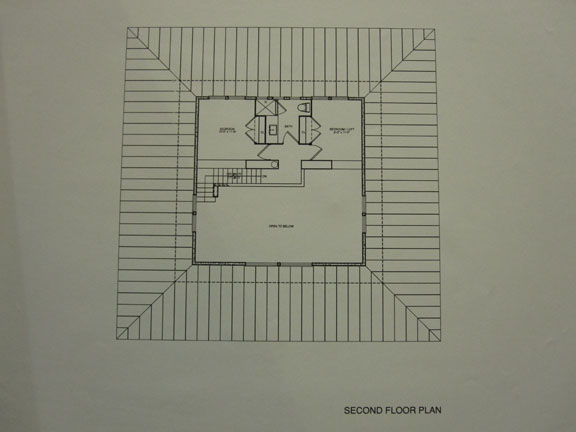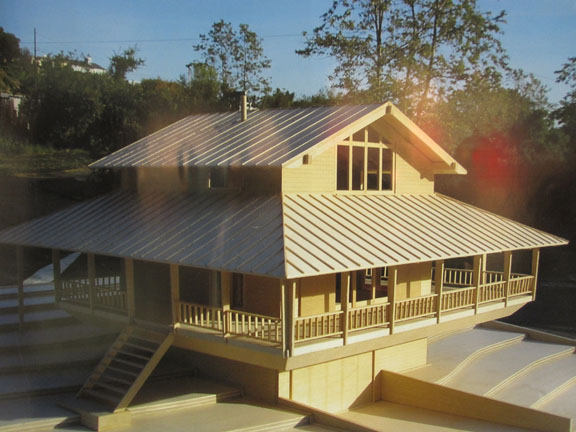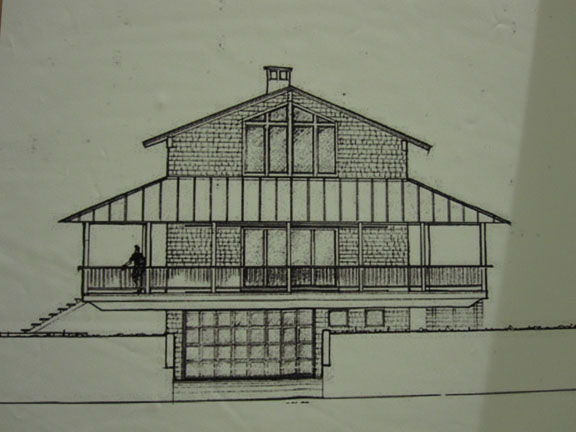 Check out better photos of the model than what I took!
Contact Domo Vitea to find out more.
Send Feedback
|
Permalink