by Katy Purviance on 10/18/10 @ 11:37:15 pm
Categories:
Events
| 546 words | 1273 views
SATURDAY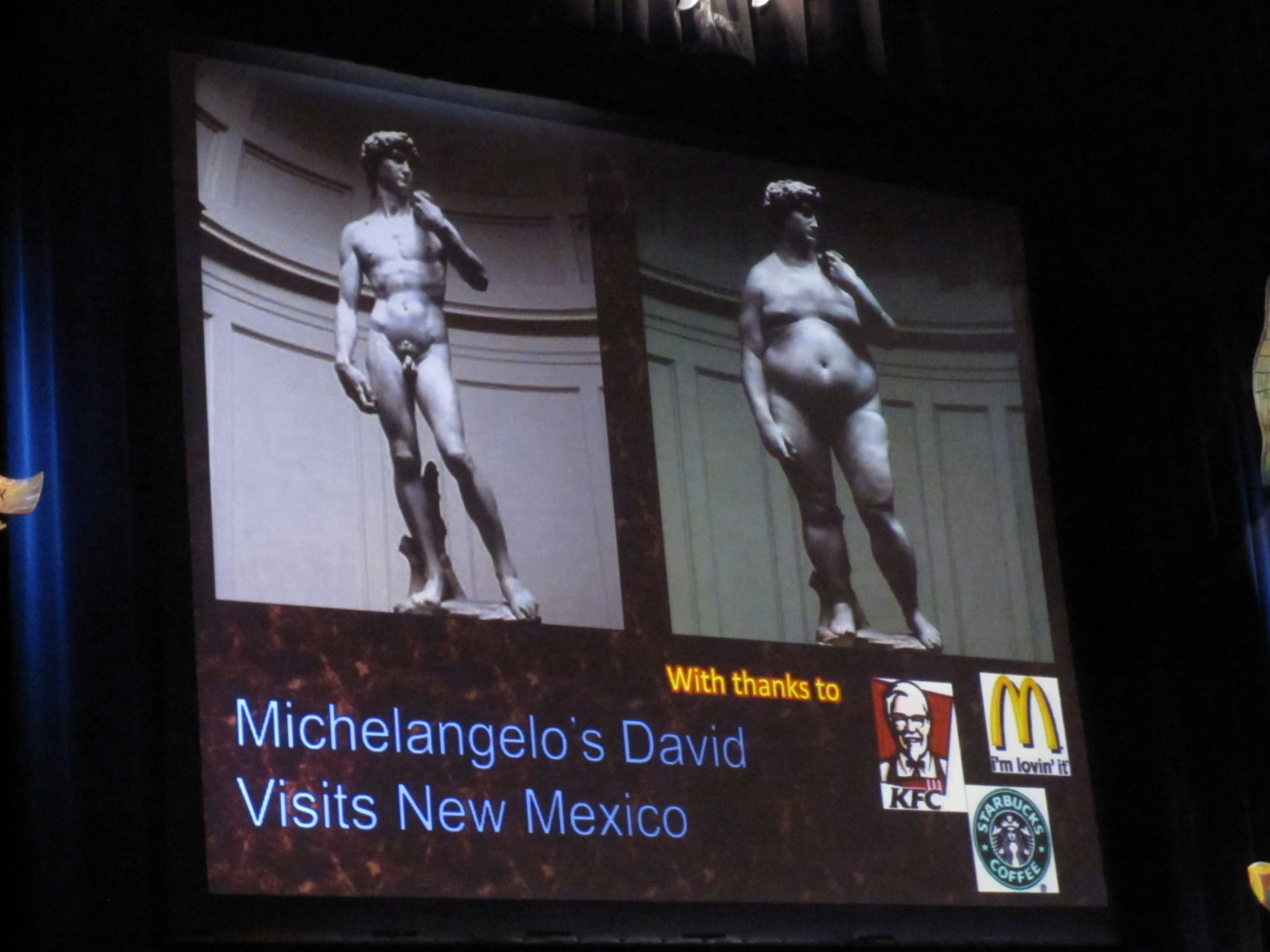 We had a PSA from a couple of sperm…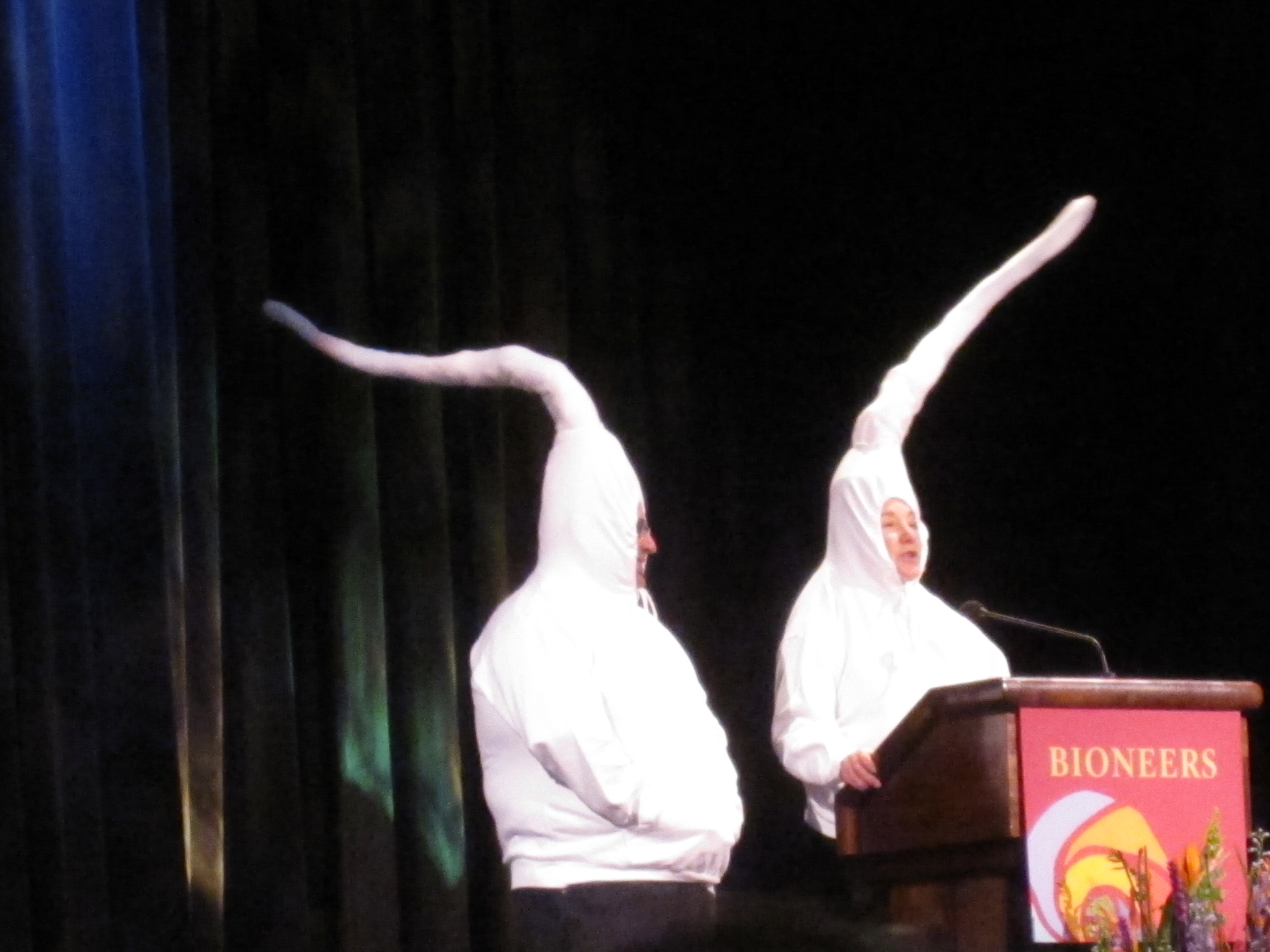 They told us how birth rates in polluted areas are down because toxins reduce sperm counts.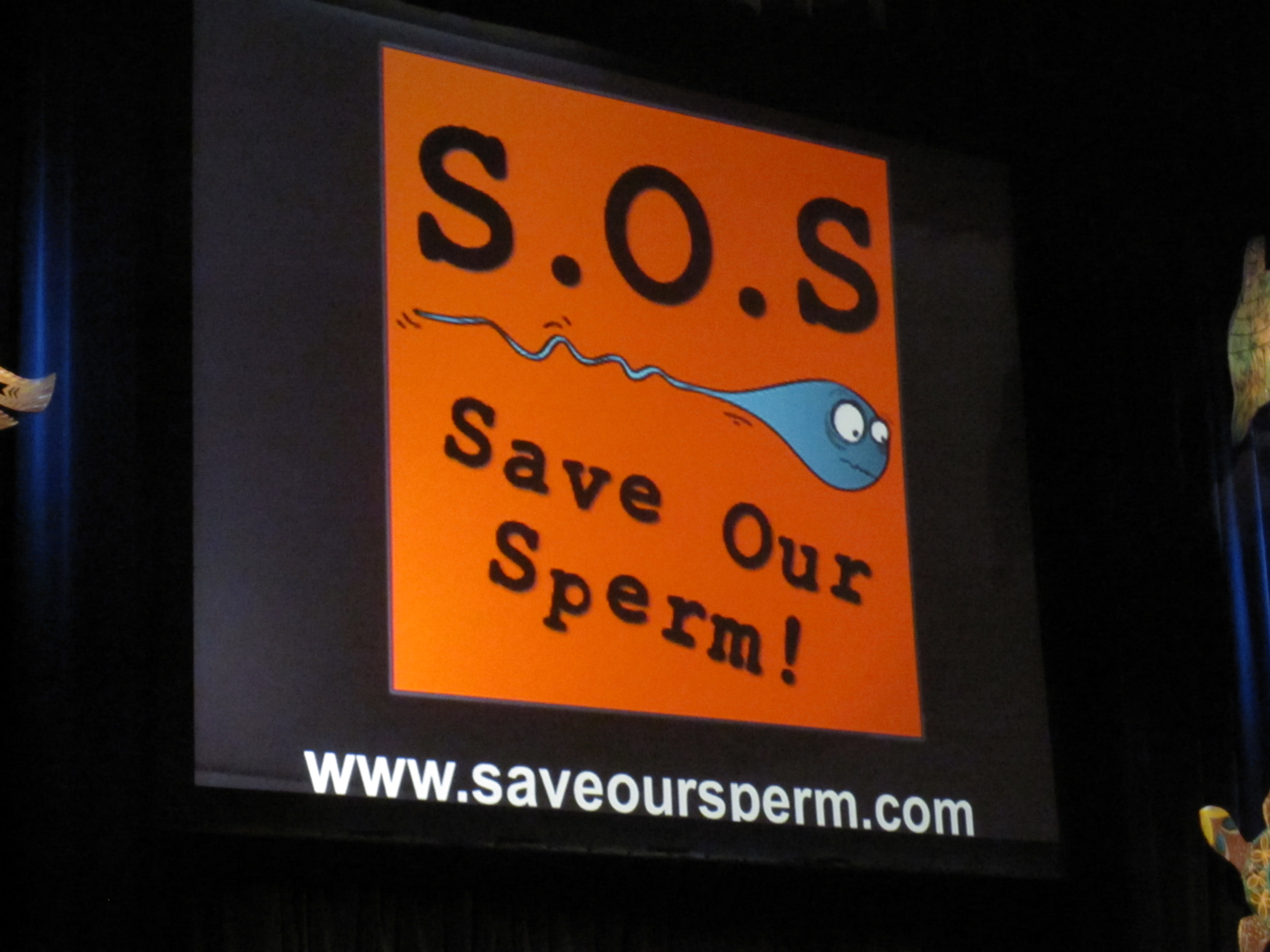 Also during the Plenary session, we heard Mary Gonzales' talk, Environment & its Relationship to Equity & the Economy. Mary is a stick of dynamite! She told us the story of being a poor mother in a poor neighborhood in Chicago. She felt alienated from her community, and worse, alienated from herself. She felt that she wasn't smart enough, and that she had nothing to offer. But her priest kept pushing her to get involved in some social justice issues. Eventually she relented, and she found her voice. She found her strength, and she found her purpose in life. Now she is truly a force to be reckoned with! What a powerful woman!
Next, Bioneers awarded the LaCrosse DoubleCross Sovereignty Award to the Iroquois LaCrosse team. I found a video to show you the story…

We also got to hear John Warner's talk on Intellectual Ecology: Green Chemistry & Biomimicry. John was a boy wonder chemist with hundreds of patents under his belt early in his career. And when his two-year-old son died from a birth defect, John lay awake wondering if it was something that he touched that caused his son's birth defect. He told us how in four years of undergraduate and three and a half years of graduate courses, he never once was made to take a course on toxicology. In fact, he said, you could look up the course requirements of any chemistry program at any university in the nation, and you will not find one required toxicology class. Why do chemist make molecules that cause cancer? Because they were never taught what makes one molecule toxic, and another molecule safe. In chemistry [I myself have a minor in chemistry], the way you create new molecules is you apply outrageously high temperatures, or exceptional pressures. Why not, John posits, make new molecules the way nature does, by allowing molecules to come together naturally as they have evolved to do naturally?
Then it was time for lunch.
This bird is made of trash that washed up from the ocean.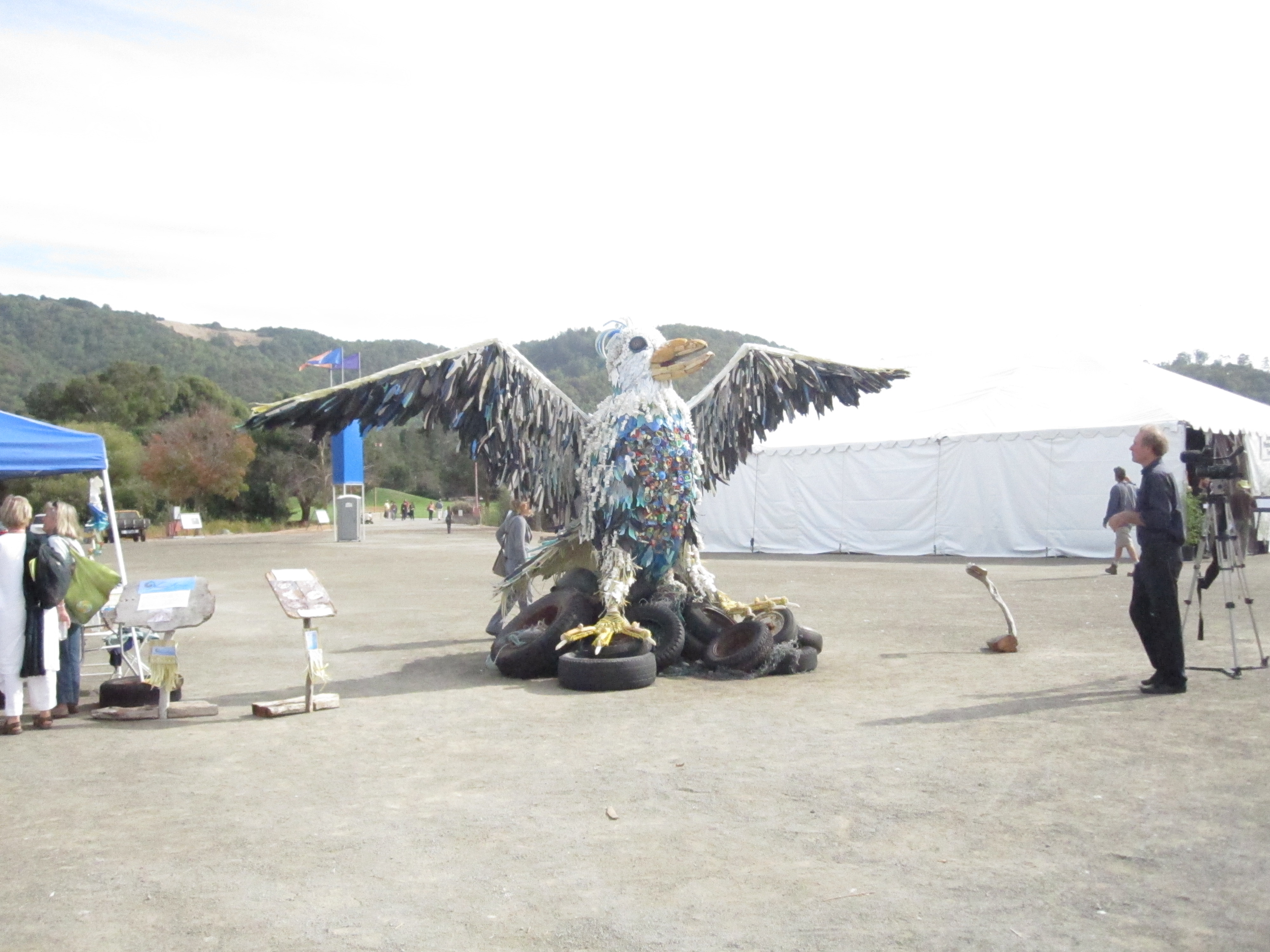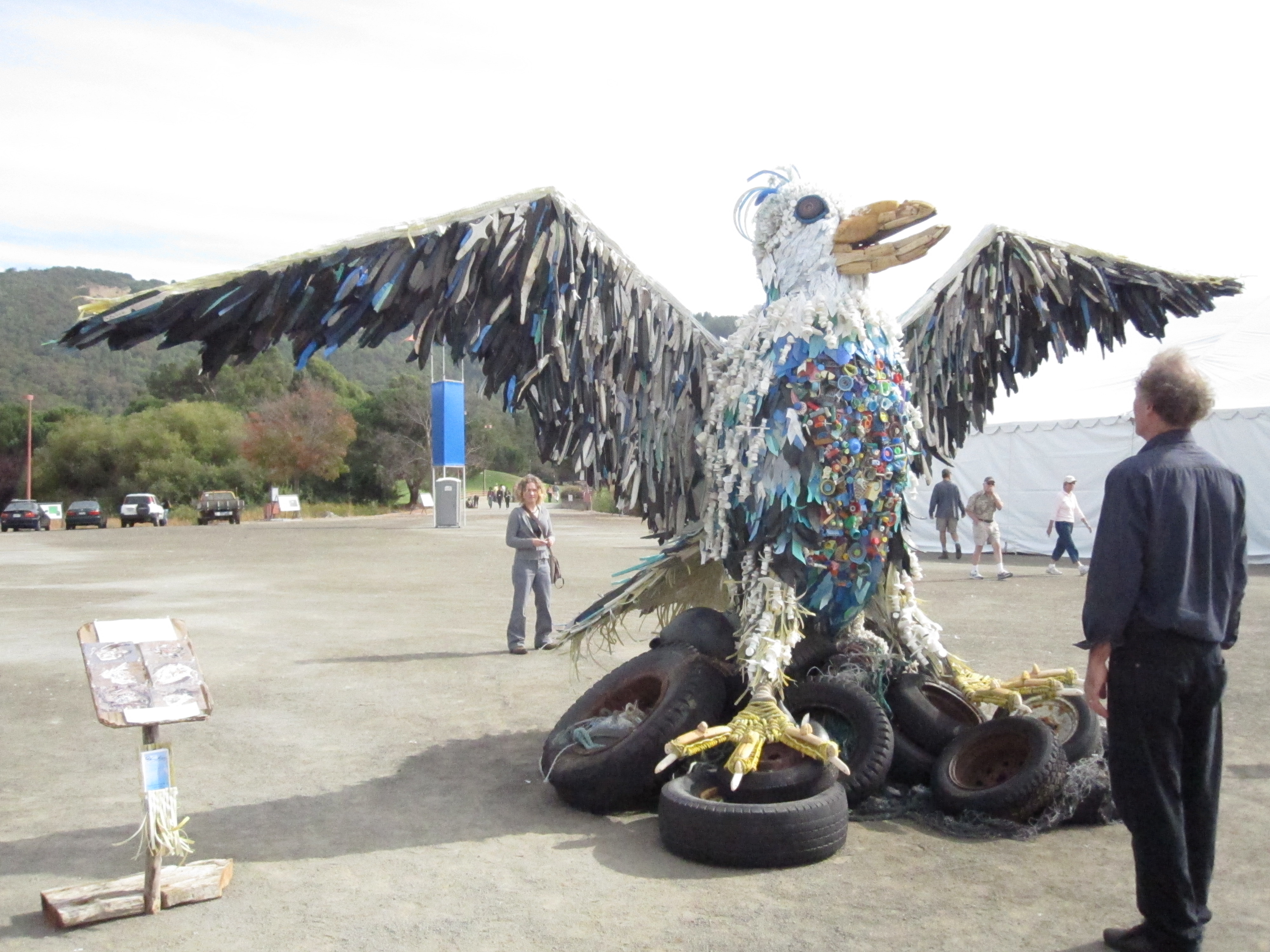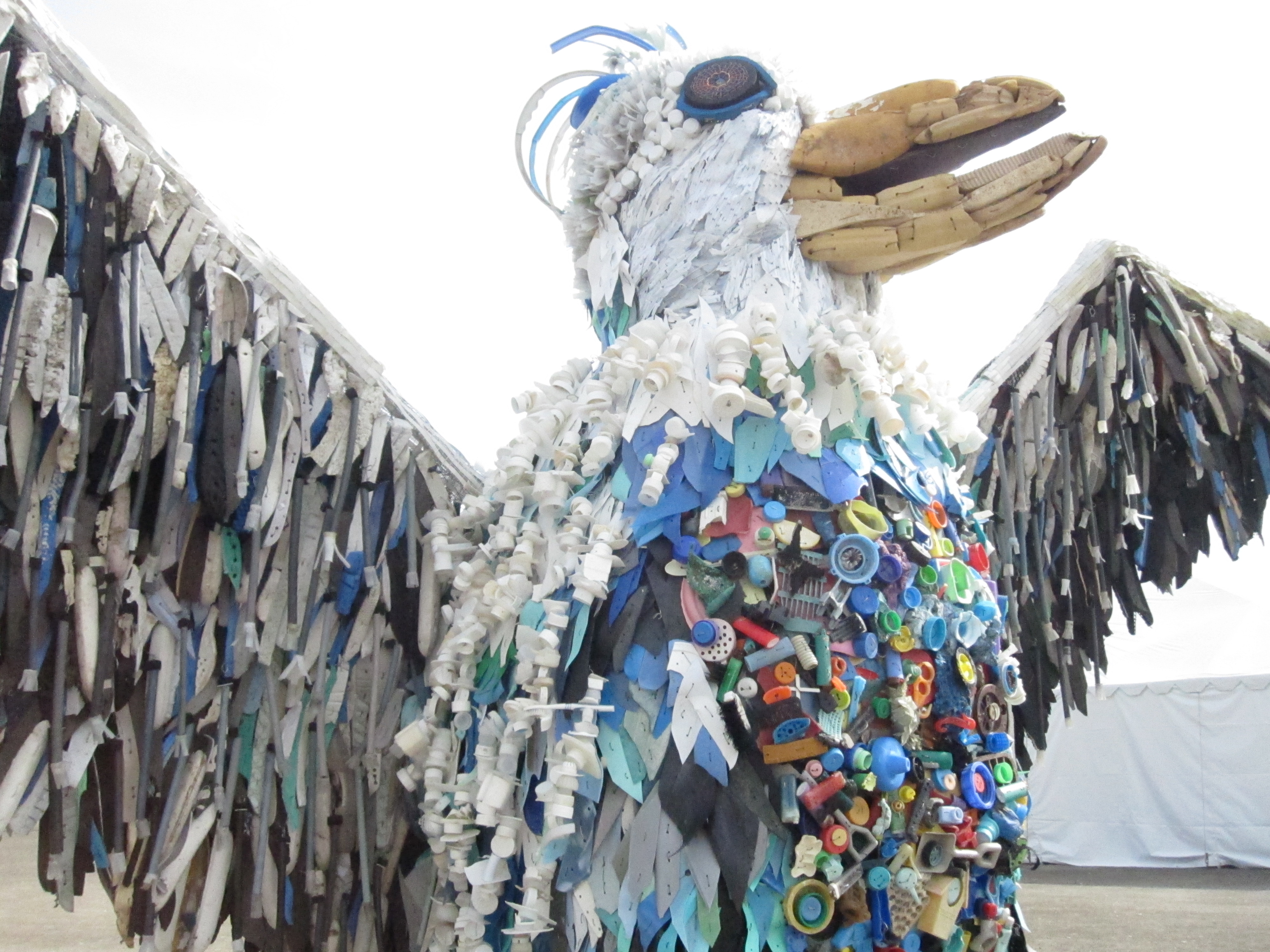 After lunch I went to Moonrise: The Power of Women Leading from the Heart with Nina Simons, Jean Shinoda Bolen, Anneke Campbell, Anna Lappe, and Gloria Feldt.
Then I went to Permaculture for Humanity with Louie Hena and Larry Santoyo.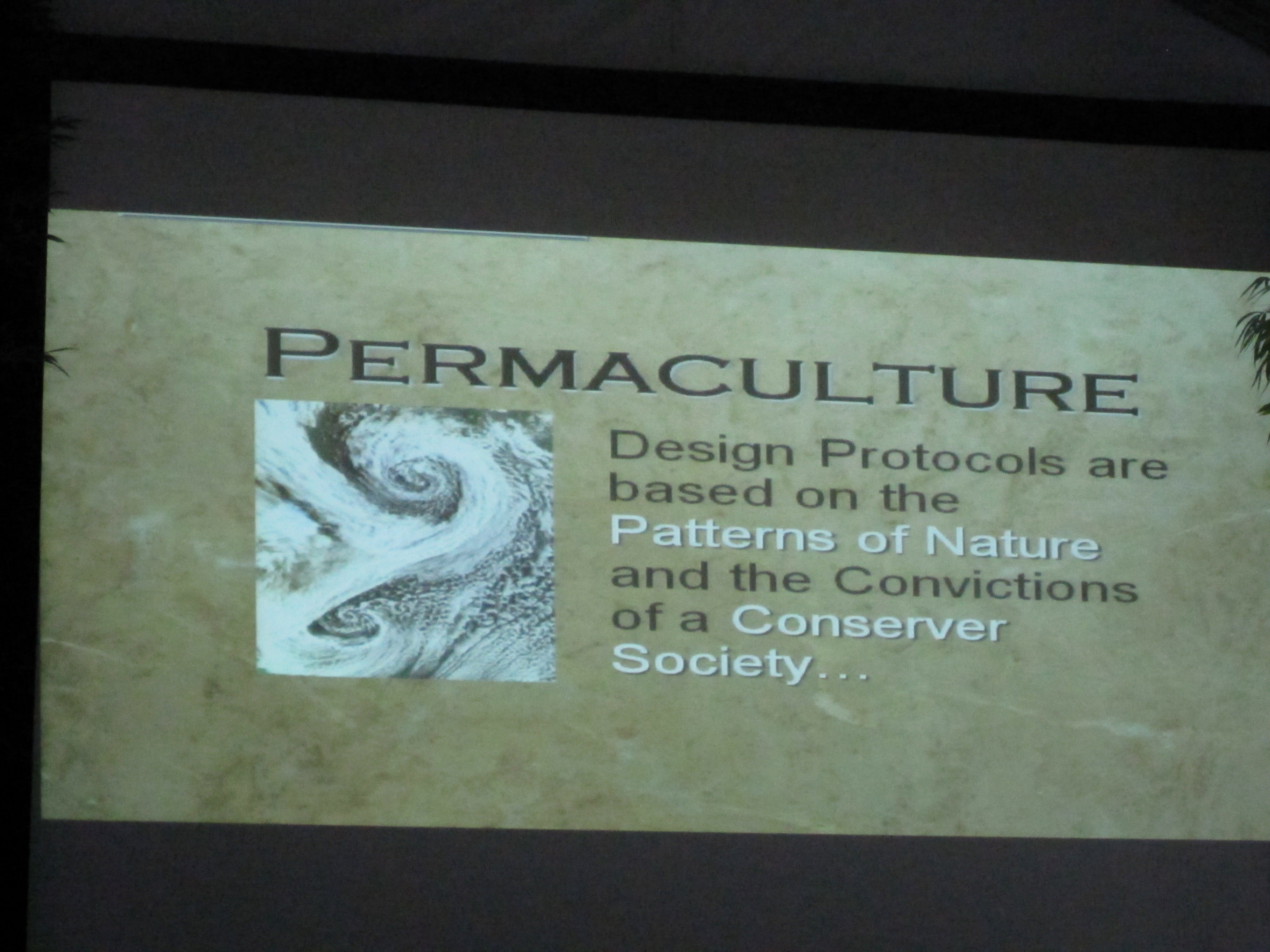 I'm embarrassed to admit this, but I didn't know what permaculture was. I thought it was just super hard core gardening. I was wrong. It's super hard core EVERYTHING.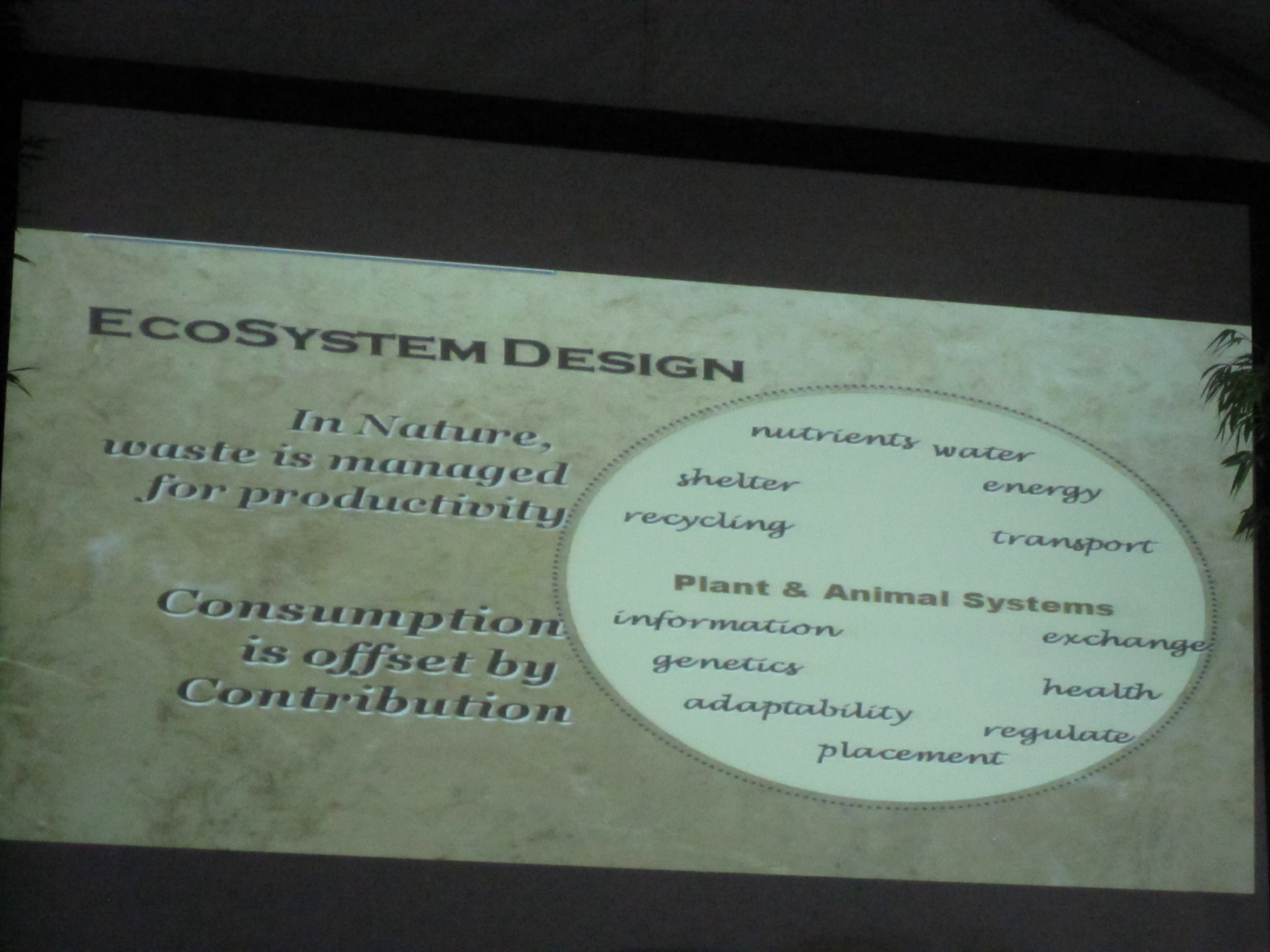 That's Larry Santoyo on the left and Louie Hena on the right.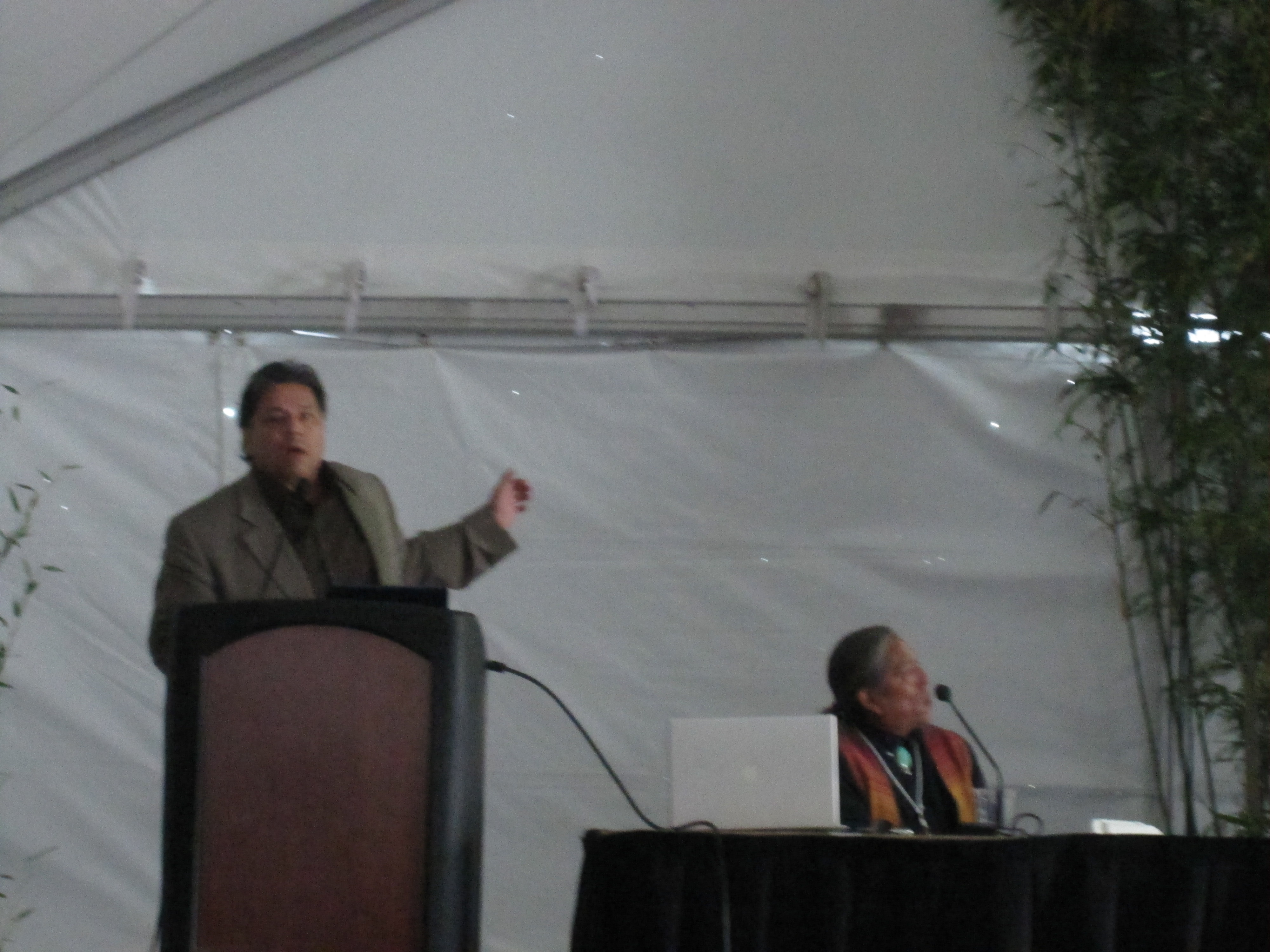 "People say to us, we can't do it because we don't have land, and then I say, well then why don't you just die, but then I remember I'm a nice spiritual person, so I backtrack a little and say that the mother-approved, time-tested method is to get a job, save money, and buy some land." -Larry Santoyo, Bioneers Conference, 5:38pm, 10-16-2010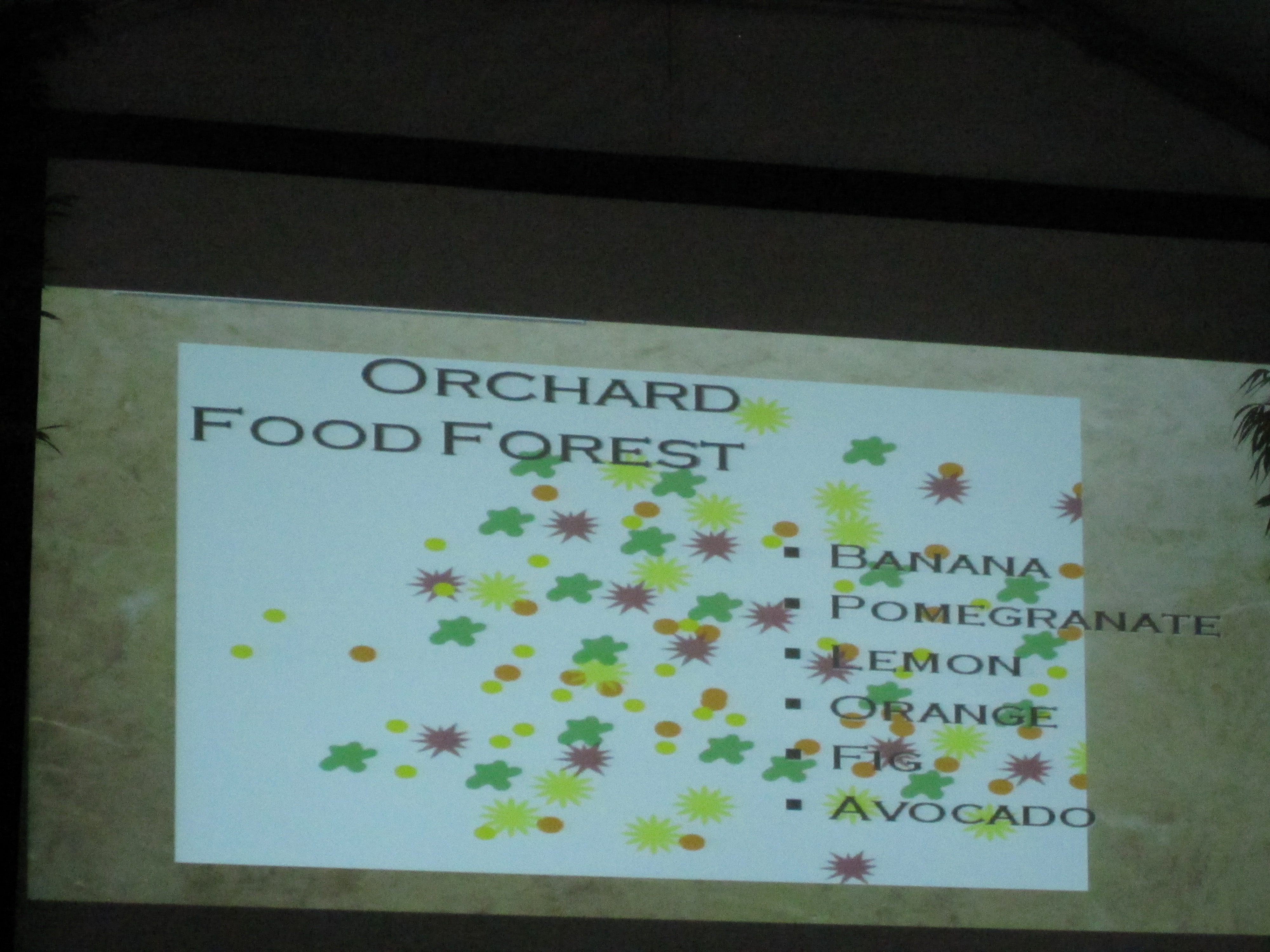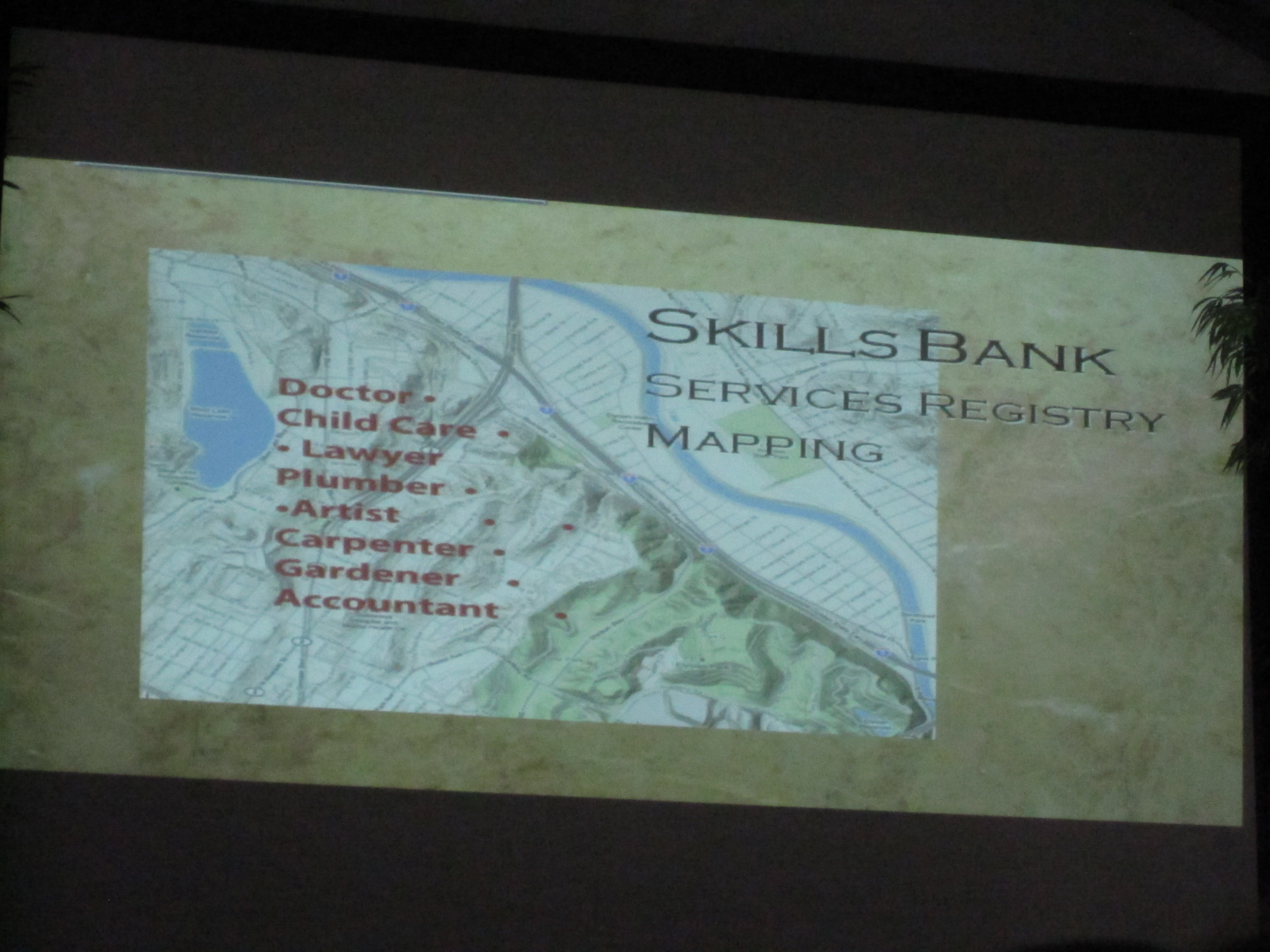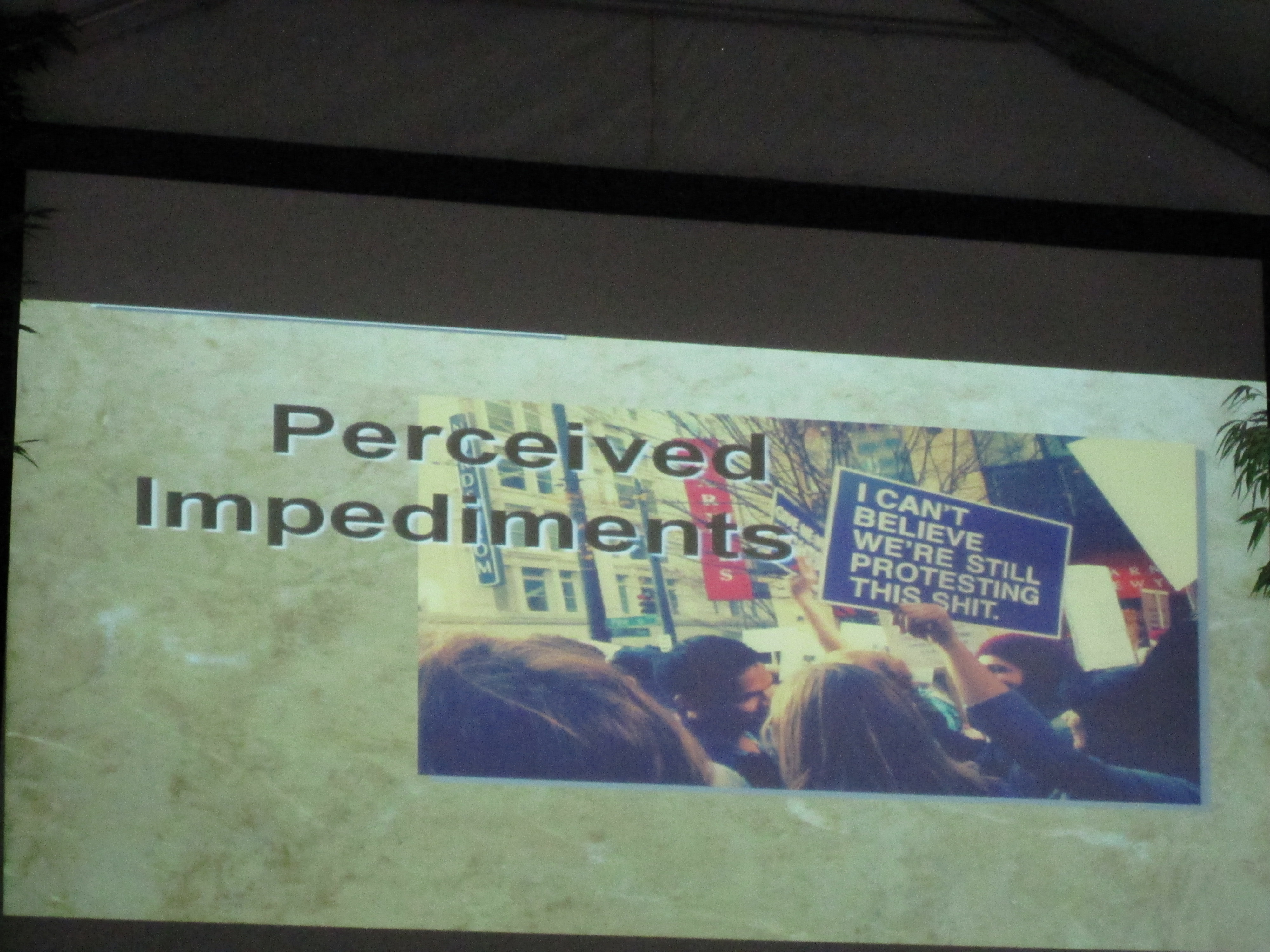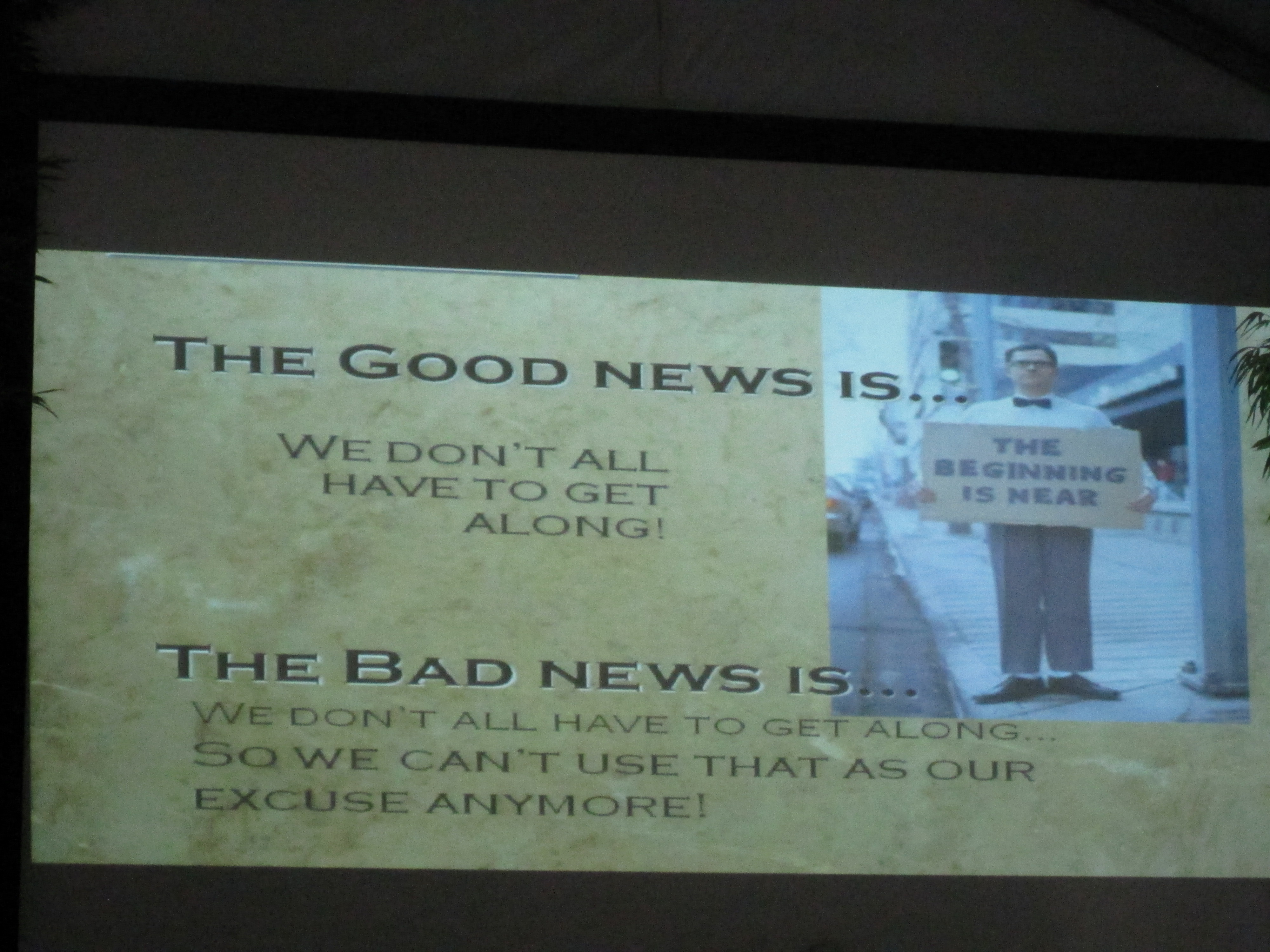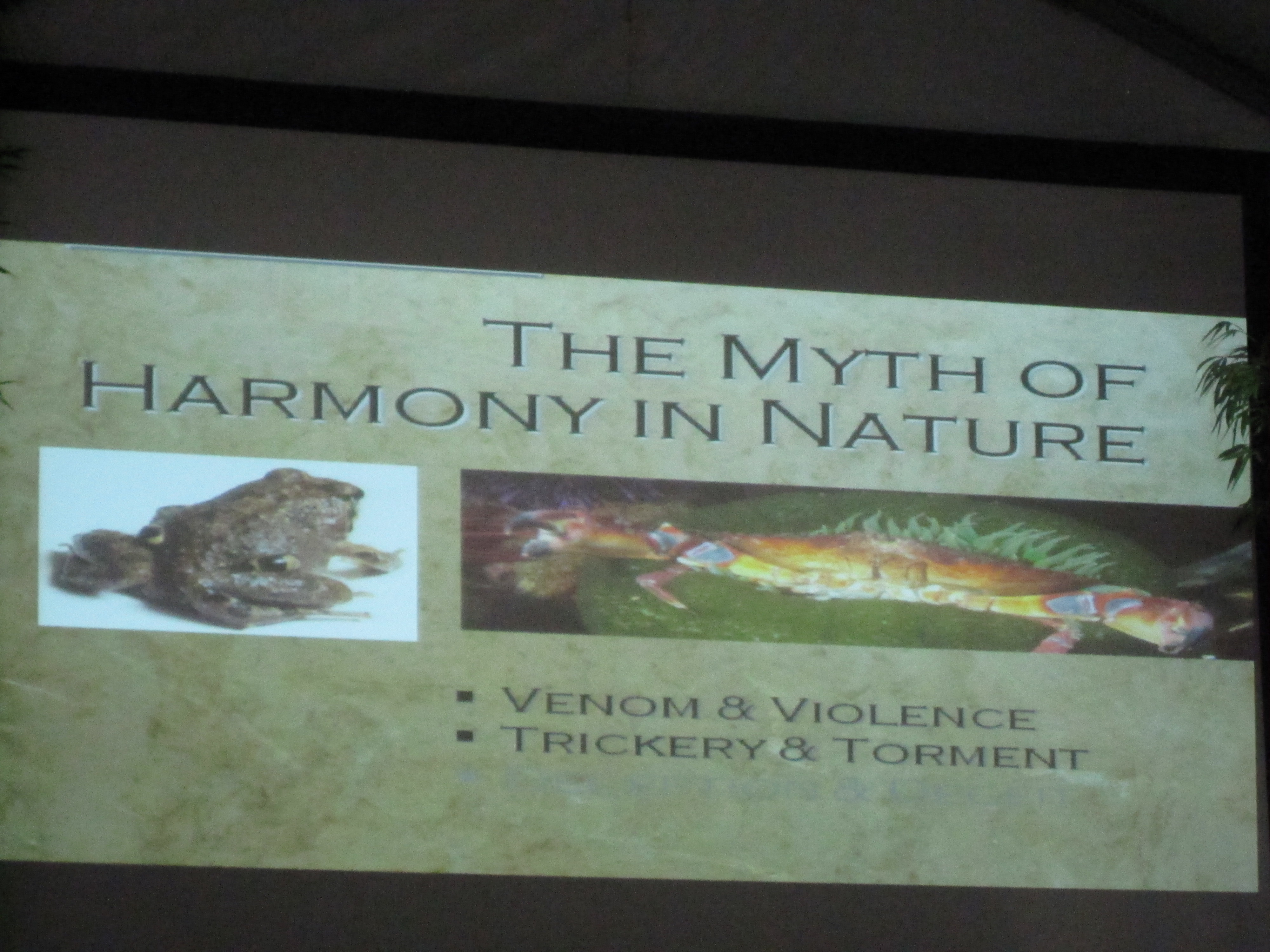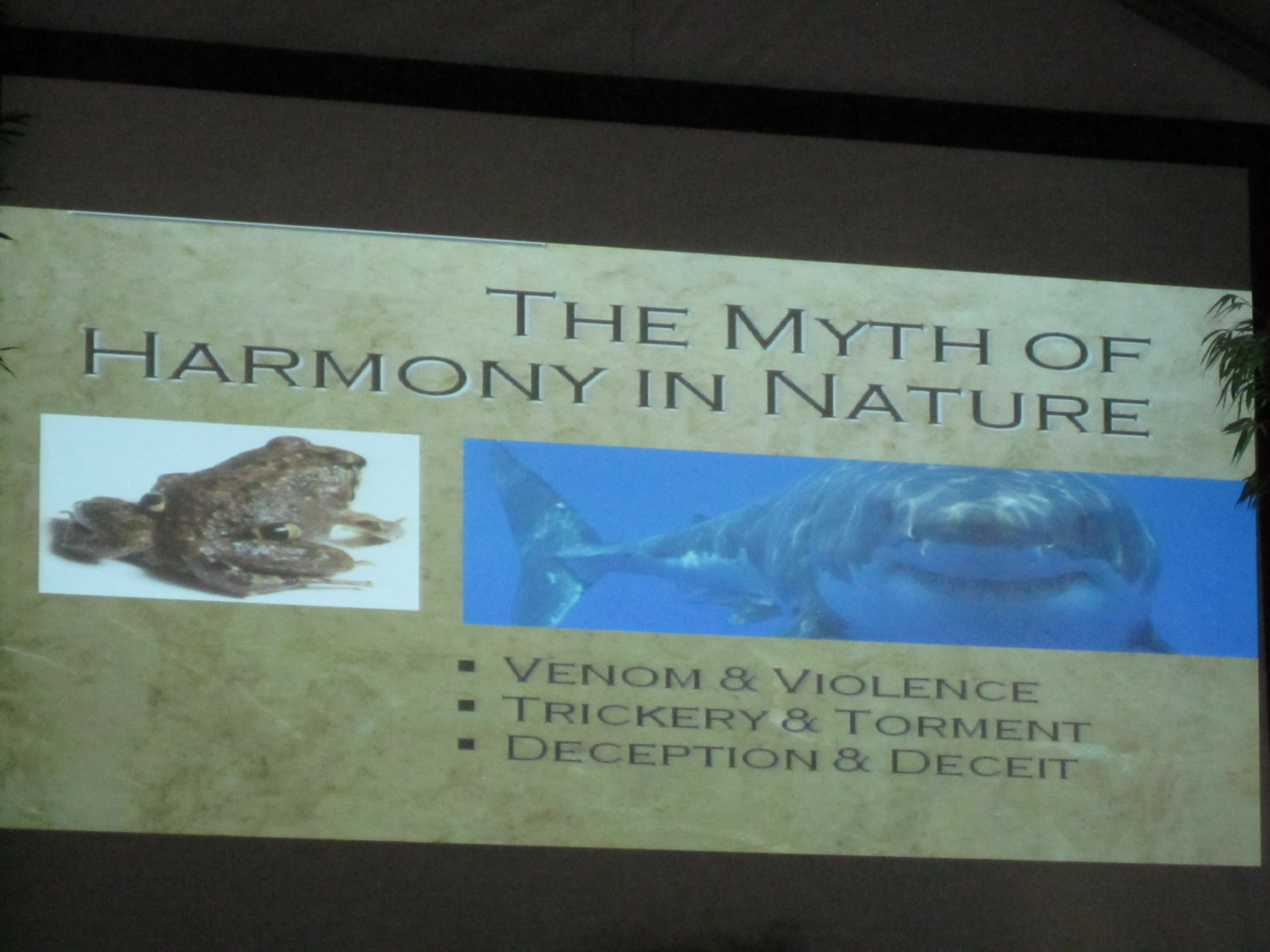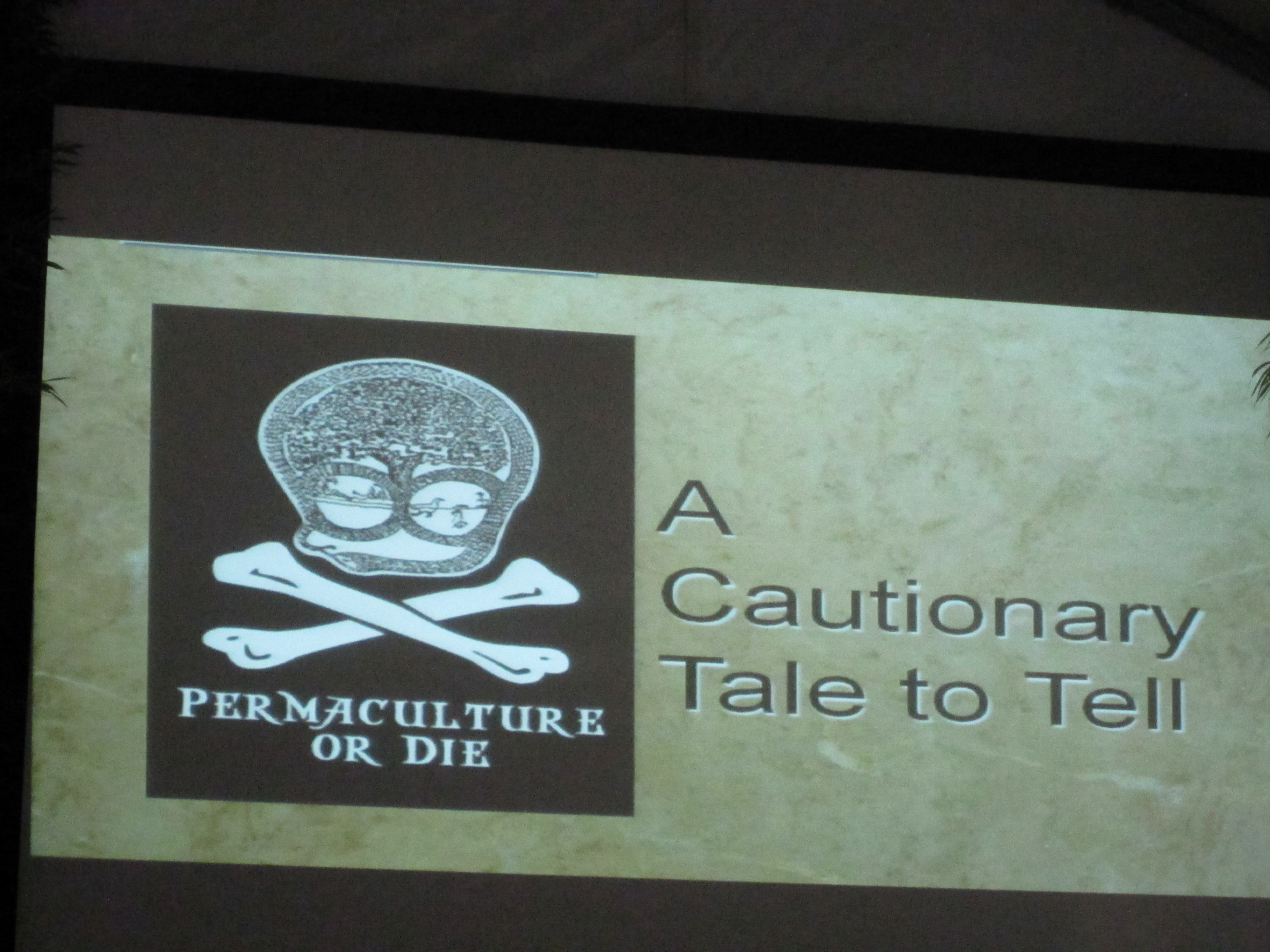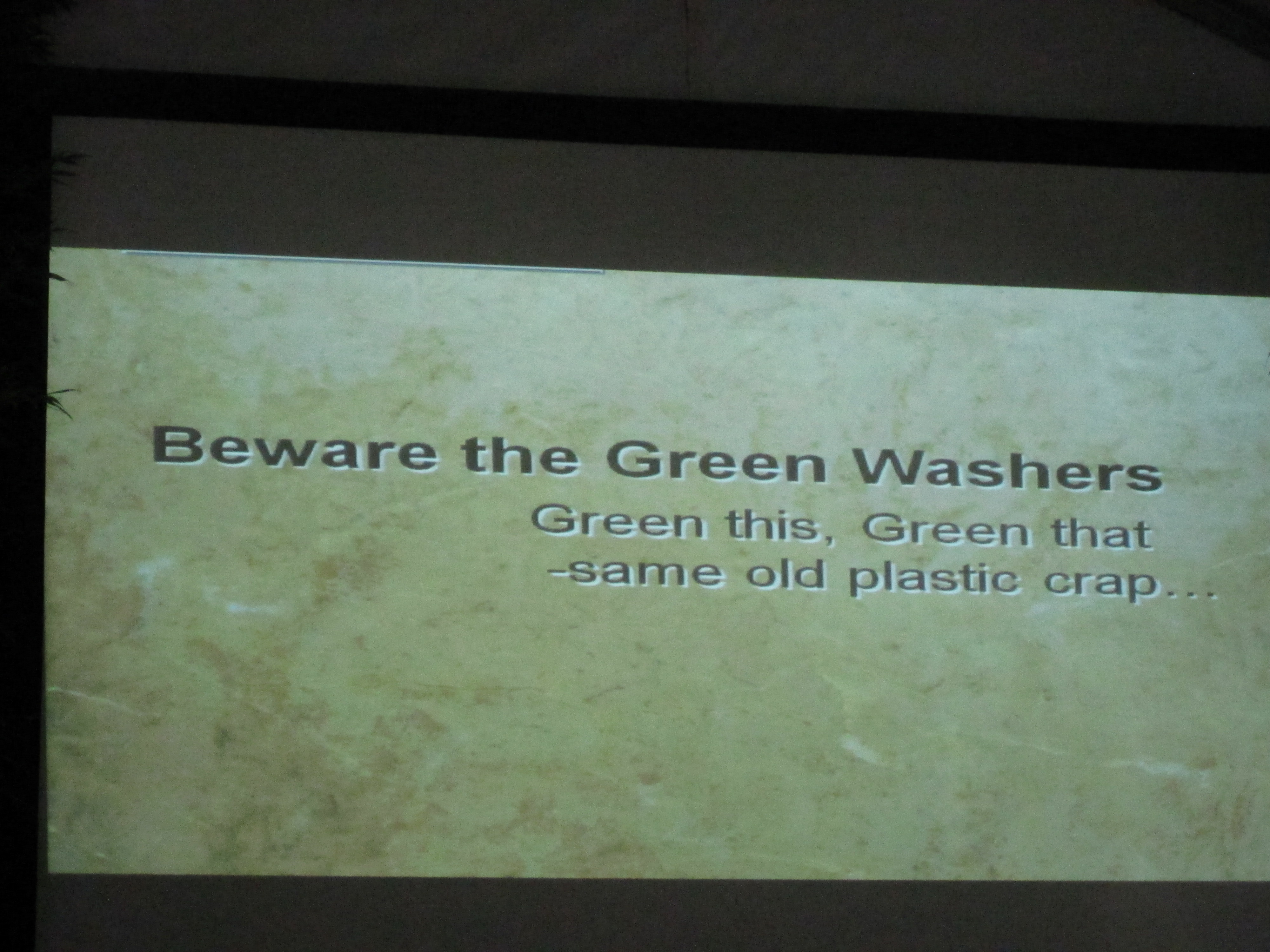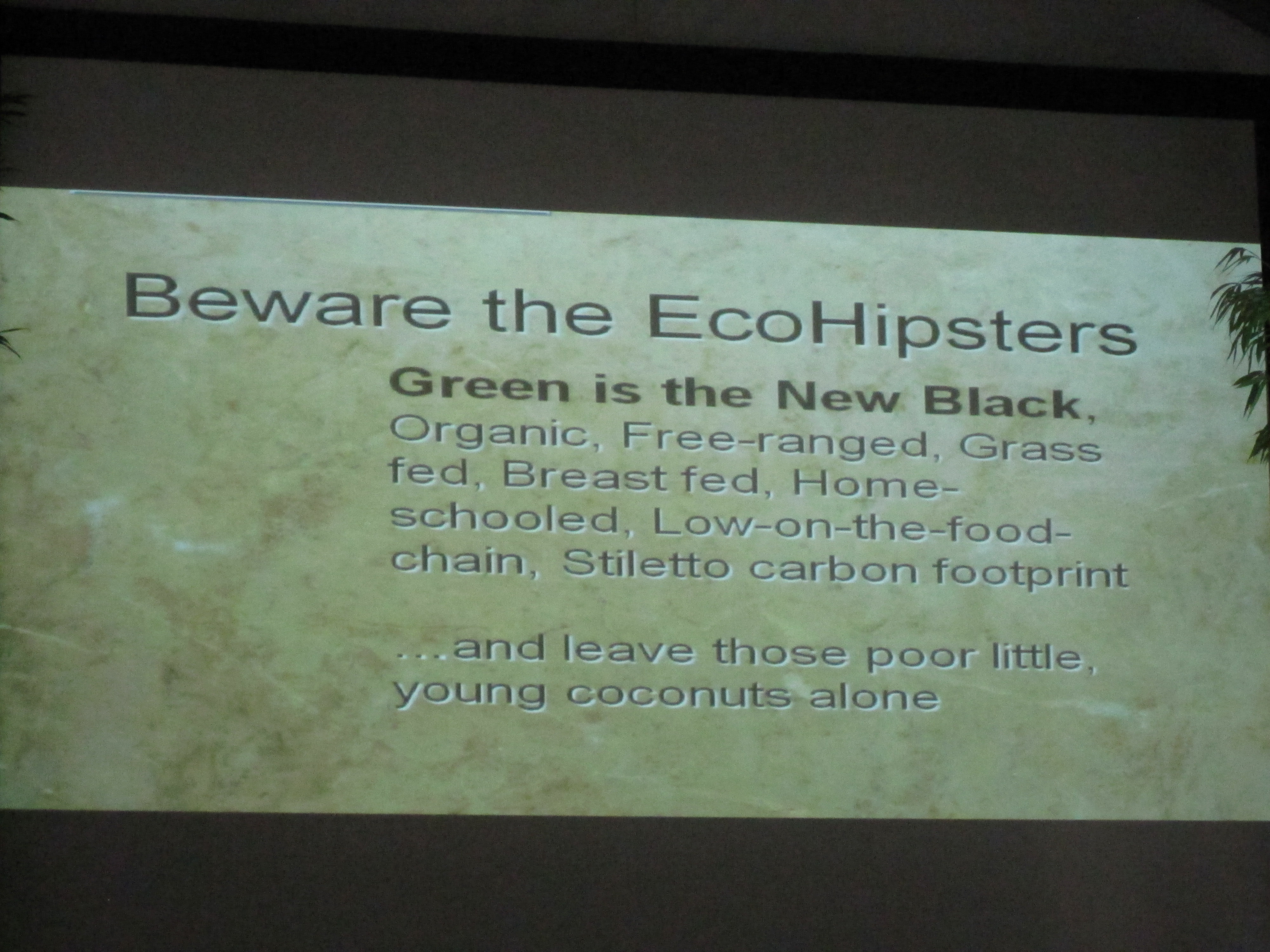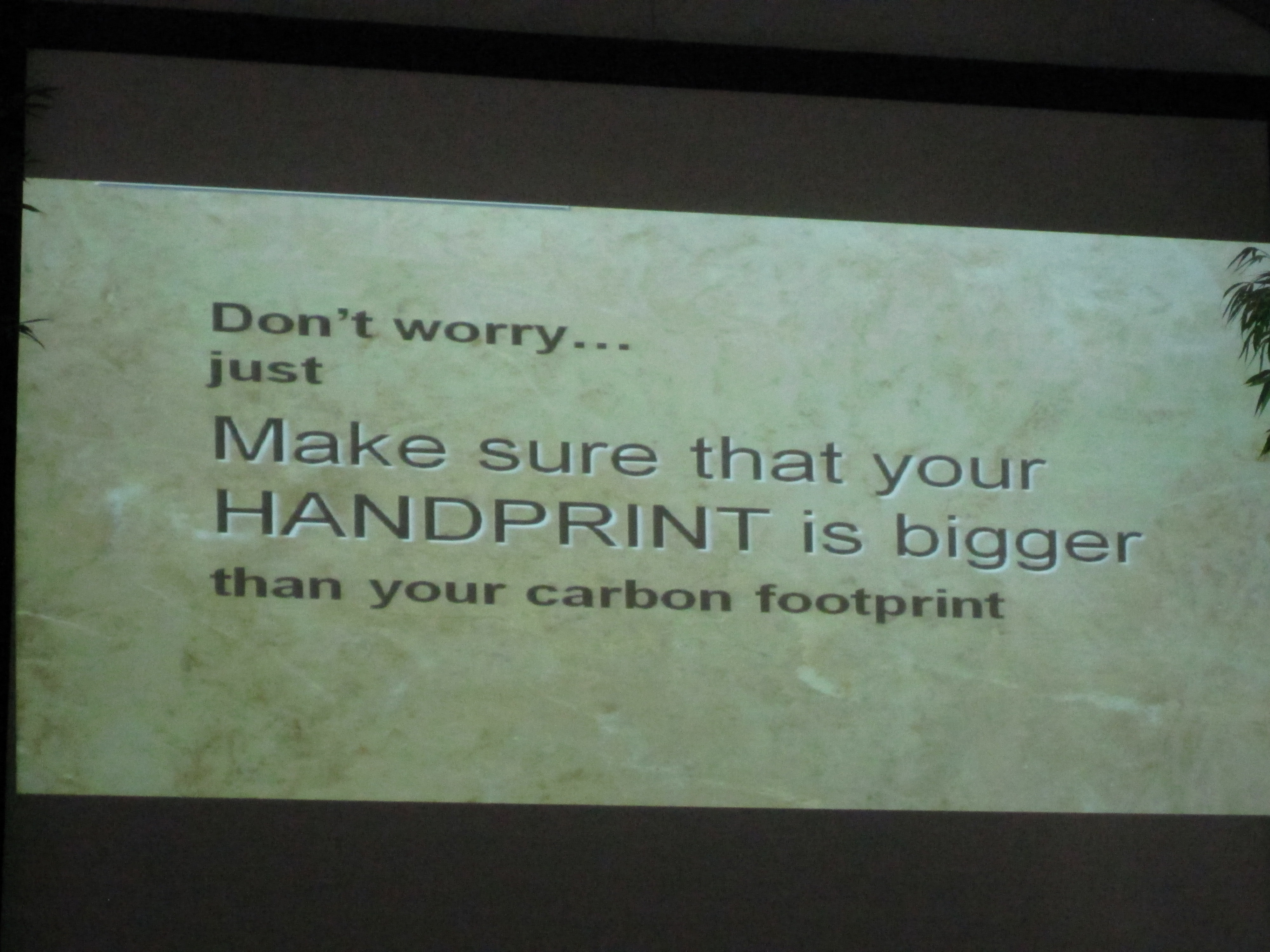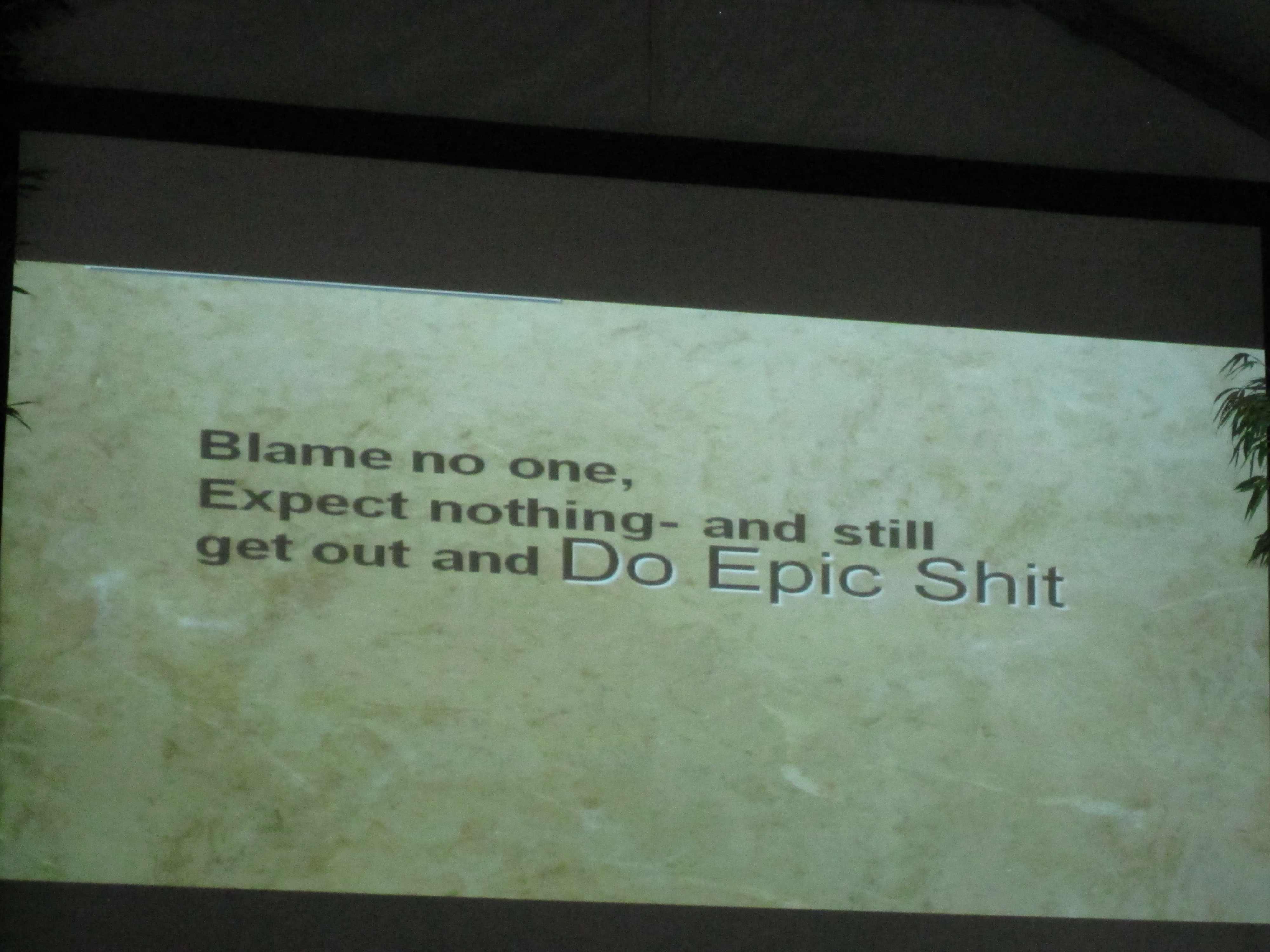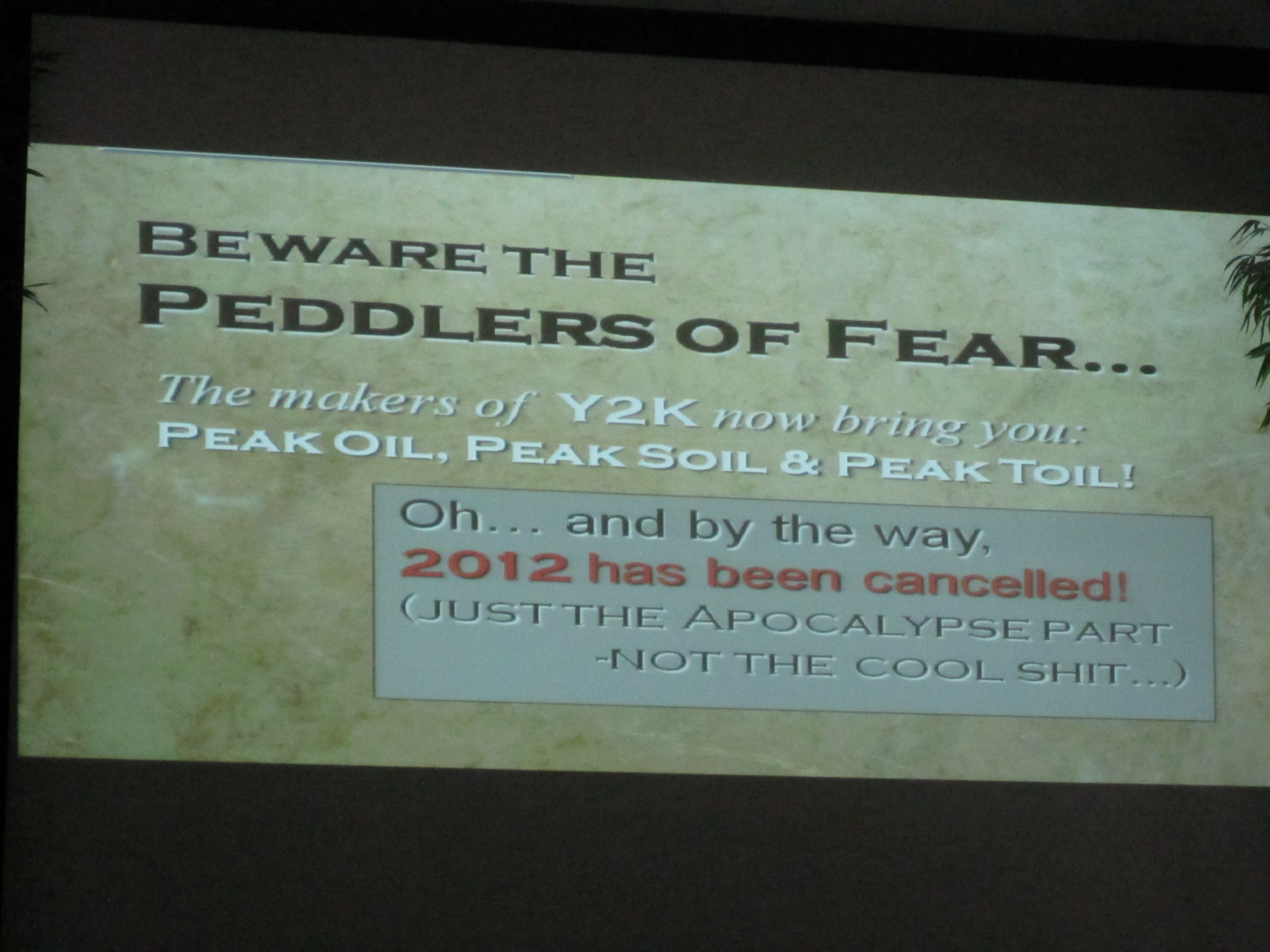 "Stop worrying and go do something. Go learn something. I should say that first. Learn something and then go do something." -Larry Santoyo, Bioneers Conference, 5:52pm, 10-16-2010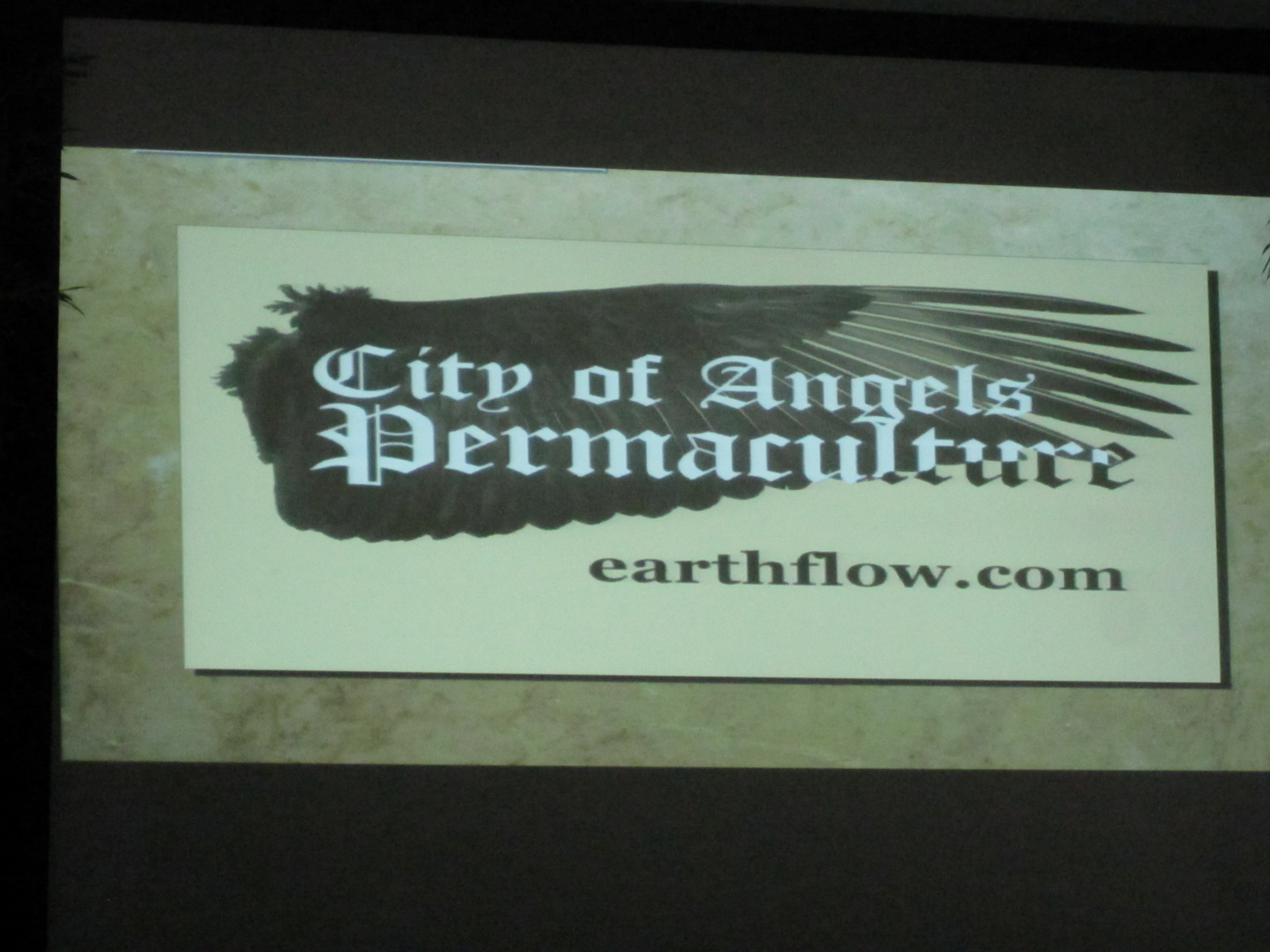 Send Feedback
|
Permalink