by Katy Purviance on 08/04/10 @ 12:03:19 pm
Categories:
Pre Fab
| 155 words | 2997 views
Christopher Thompson wrote in to tell us about Cabin Fever. They design and manufactur prefab cabins and cottages out of Florida.
We make a range of smart, stylish, and affordable prefabs, and I just thought you might be interested in our newest product. We call it the ZipCabin and it is a very exciting SIP and wood-frame hybrid that is designed as a small-scale, easy-to-build structure for use as a backyard accessory building or small getaway camp. They make perfect pool cabanas, yoga rooms, home offices, and art studios.

The standard ZipCabin is 10′x12′, permit-exempt in many areas, and has an optional 6′x12′ covered deck. The whole structure sits on a robust platform raised on steel feet for easy installation on any surface.

Our first two ZipCabins were recently shipped to Alaska.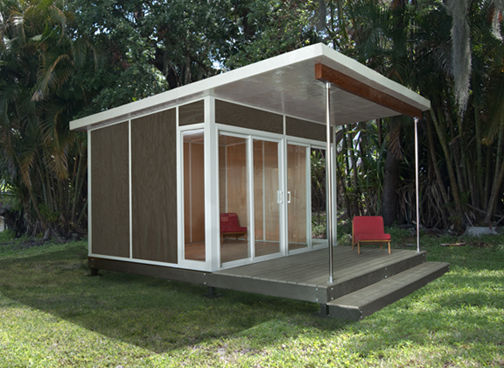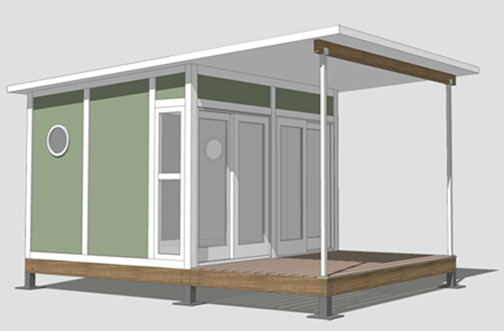 Check out their website www.cabinfever.us.com to see their other prefab products, including our flagship model, the curved-roof Maxwell.
Send Feedback
|
Permalink